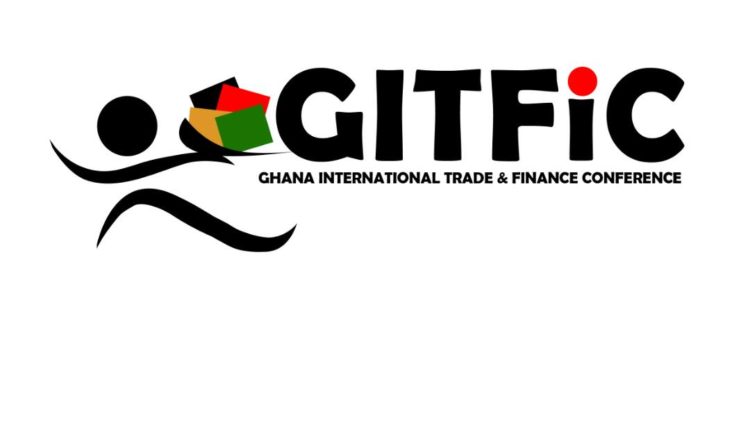 Ghana to host 4th International Conference on Trade and Finance in April
Ghana is set to host a two-day International Conference on Trade and Finance in Accra.
On the table will be first-hand information on how businesses can benefit from the Continental Free Trade Agreement.
The fourth Ghana International Conference on Trade and Finance takes place from April 9 to 10, 2020 at the Movenpick Ambassador Hotel.
Speaking at a press briefing ahead of the conference, the Metropolitan Chief Executive of Accra, Mohammed Adjei Sowah, said the GITFIC had come at a time Accra had the privilege of hosting the secretariat of the Africa Continental Free Trade Area (AFCTA).
He said, "AFCTA is the single most unified trade agreement in Africa that presents unprecedented opportunities for businesses and citizens of Africa to harness."
"We at the AMA are poised to partner relevant private and public sector organisations, including the AGI, to make the event a success. We intend through hosting the conference to take full advantage of the outcome, and by so doing christen Accra as the commercial of Africa," he said at the press briefing.
Mr Adjei Sowah called on Ghanaians and Africans who are interested in trade and business to take full advantage of the platform.
In support, the Chief Executive Officer of GITFIC, Selasi Koffi Ackrom, also called on the general business community in Ghana and Africa to register.
He said that this would serve as an opportunity to be educated and exposed to how to earn a piece of the over $1.3 trillion trade deal.
The conference is on the theme 'Optimising AFCFTA for Africans: The role of Logistics Infrastructure – AFCFA edition and is being organized jointly by the Accra Metropolitan Assembly (AMA) and Association of Ghana Industries (AGI).'