Ghana's debt stock hits GH¢236.1b in 2020 first quarter
Ghana's debt stock has hit GH¢236.1 billion in the first quarter of 2020.
This means the debt stock has increased by GH¢16.9 billion from January to March, up from GH¢219.2 billion in the last quarter of 2019.
According to the data released by the Bank of Ghana, the country's debt increased from GH¢219.2 billion in January this year, to GH¢236.1 billion by March 2020.
The new figures were contained in the Bank of Ghana's Summary of Economic and Financial Data.
The new figures pegged the country's total debt stock by March 2020 at GH¢236.1 billion representing 59.3% of Ghana's gross domestic product.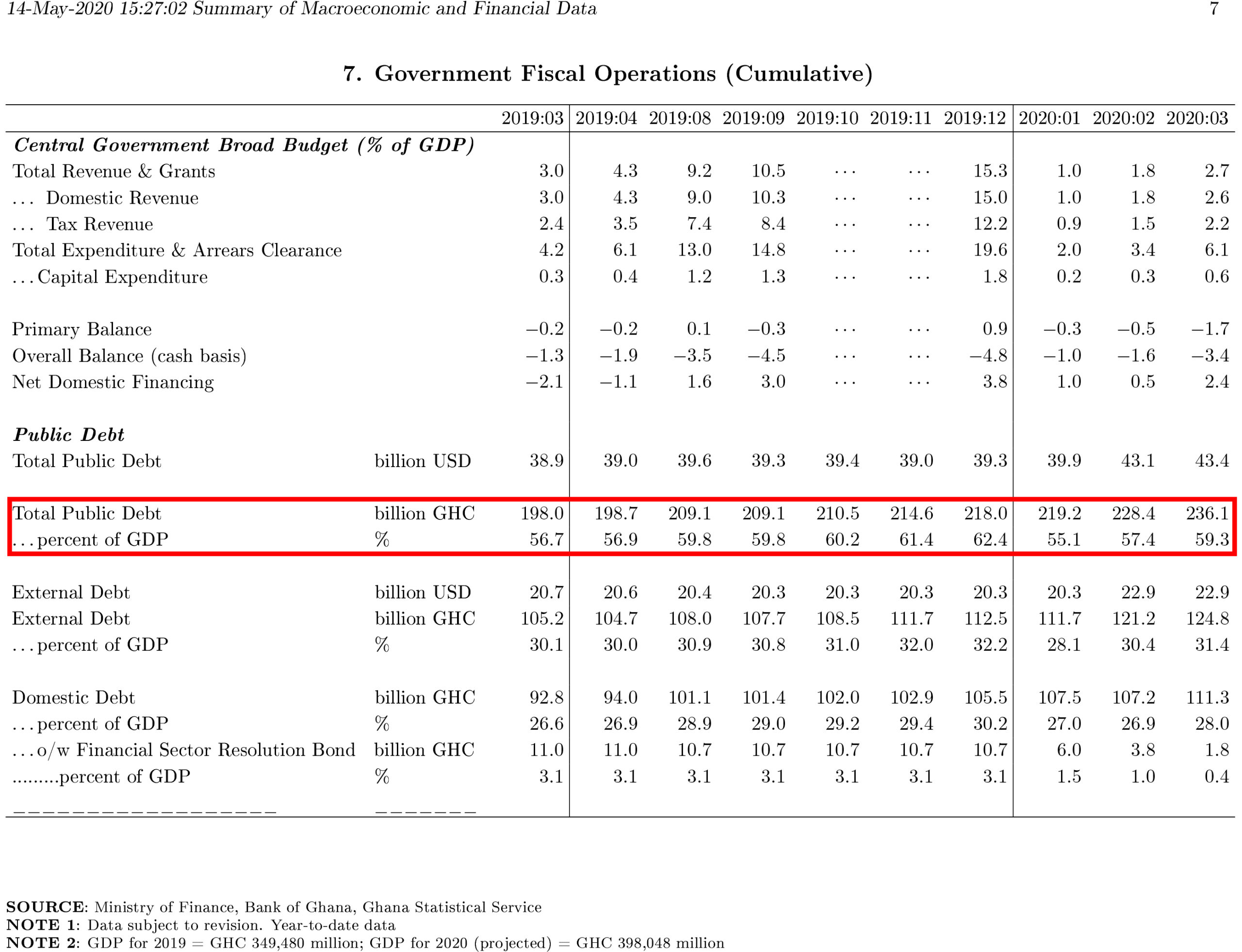 A breakdown of the data has showed that Ghana's debt increased by GH¢38.1 billion on a year-on-year basis, which is from March 2019 to March 2020.
On the domestic side, the debt stock stood at GH¢111.3 billion, while the external component of the debt reached GH¢124.8 billion.
On the external sector development, the data showed that Ghana's total export receipts dropped to $3.9 billion in March 2020, compared to $4 billion in March 2019.
With COVID-19 crippling businesses in a month most countries were in a lockdown, the loss of a billion-dollar export revenue could be attributed to the disease.
With regards to import, the total import for the first quarter stood at $2.9 billion. Import of oil recorded $511 million, while non-oil import was at $2.48 billion.
Ghana's total expenditure and arrears stood at 6.1% of GDP in the first quarter. Compared to the same period in 2019, it was 4.2%.
Find a breakdown of Ghana's Summary of Economic and Financial data