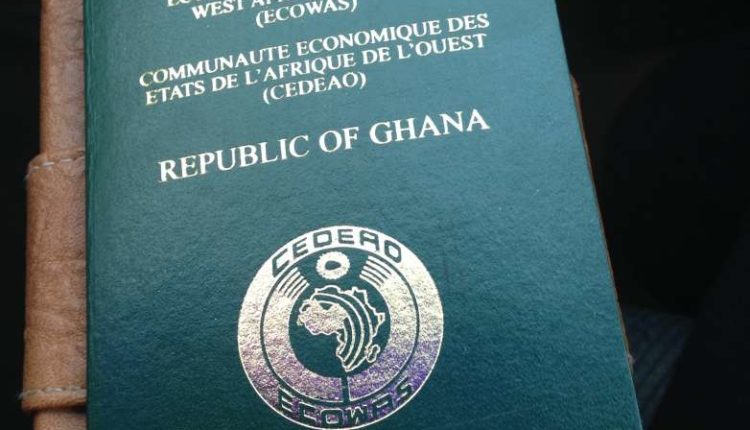 Ghana's passport ranks 80th globally
Ghana's passport has been ranked 80th out of 199 globally by the 2023 Global Passport Ranking Index.
This rank weighed on the holder's capability of accessing destinations without a visa beforehand.
The data is extracted from the International Air Transport Association.
According to the Index by Henley and Partners, a passport rating agency, Ghana's ECOWAS passport can access 65 destinations out of the 227 worldwide destinations without visa requirements.
In 2021, the country ranked its worst at 84th globally. The current rating at the 80th position is a signal of a drift towards positive gains.
Ghana shares the position with Cuba and Morocco out of the 199 passports ranked.
Meanwhile, Ghana's passport is ahead of its neighbours such as Togo, Burkina Faso, Ivory Coast, Nigeria, Ethiopia and Rwanda.
Seychelles is the highest ranked in Africa with the 29th position while South Africa follows with the 53rd position globally.
Japan's passport was ranked in the 1st position globally. It has been consecutively winning the title for 5 years.
Its residents can travel to 193 countries without acquiring a visa beforehand.
Other countries such as South Korea, Singapore, Germany, the United Kingdom and the United States are part of the top 10 countries ranked.
Countries like Yemen, Iraq, Syria, Pakistan, Afghanistan, North Korea, Nepal, Bangladesh, and Sri Lanka stand at the bottom of the list.
What Is The Ranking system Of Henley?
The passport index team compares the access of 199 passports to 227 destinations. If a country doesn't require a visa for one country, the value is 1. This also applies in case the traveler can obtain the visa through an electronic travel authority, on arrival, or visitor's permit.
According to the index, only about 17% of countries give free travel access to over 80% of the destinations.