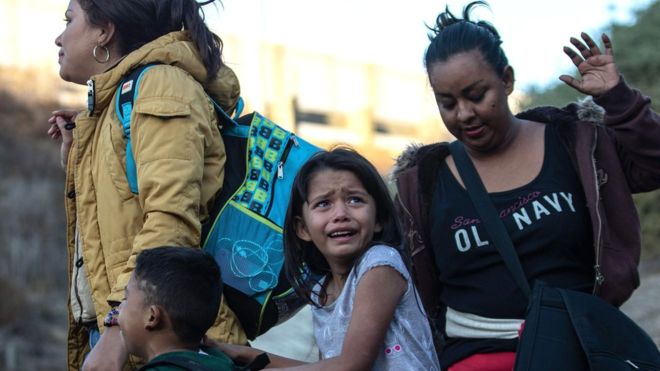 Girl dies in custody after crossing US-Mexico border
A seven-year-old girl from Guatemala who illegally crossed the US-Mexico border with her father died hours after being taken into custody, US media say.
The girl, who arrived in the US last week as part of a group of migrants, died of dehydration and shock, the Washington Post reported.
The AP news agency quotes border officials as saying she had not had food or water for several days.
Thousands of migrants have travelled from Central America to the US border.
The migrants say they are fleeing persecution, poverty and violence in their home countries of Guatemala, Honduras, and El Salvador.
Many of them say their goal is to settle in the US despite warnings by US officials that anyone found entering the country illegally will face arrest, prosecution and deportation.
US officials have so far made no official statement on the death of the girl.
Source: BBC