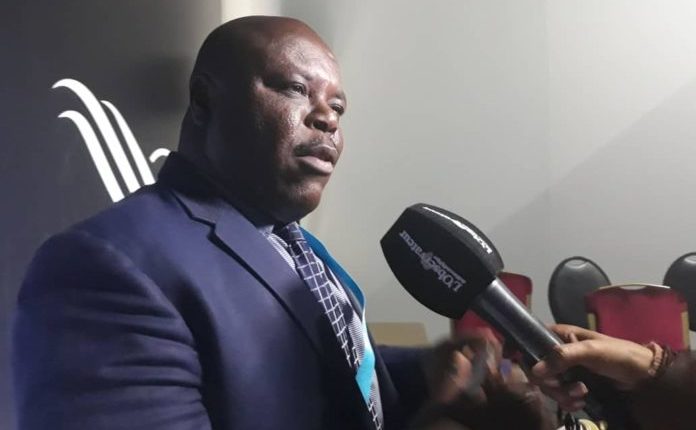 Govt promises aggressive measures to develop upstream petroleum sector
The Ministry of Energy has promised more aggressive measures to develop Ghana's upstream petroleum sector.
Delivering the closing remarks at the 2019 Local Content Conference and Exhibition, Deputy Energy Minister, Joseph Cudjoe, pledged support for the regulator Petroleum Commission to deliver a very sane and attractive oil and gas industry.
About 1000 delegates gathered in the capital of the Western Region, Takoradi for the event which had as its theme, "Maximizing in-country Value Addition: the role of Indigenous Ghanaian Companies (IGCs) in Joint Ventures (JVs) in the Upstream Petroleum Sector."
Mr Cudjoe described the three-day event as productive, adding, "we have heard loaded ideas which give input to policy formulation going forward to help our local content administration."
Government, the Deputy Minister said, will continue to develop skill in the industry to ensure local capacity is built.
Mr Cudjoe cited the training of five Ghanaians by Baker Hughes estimated to cost about $250,000 as part of the support for the Accelerated Oil and Gas Capacity Programme.
Not Talk As Usual
Acting CEO of the Petroleum Commission, Egbert Faibille Jnr, who was excited about the successful conference noted next year's edition would have a session devoted exclusively to action points.
This would ensure the conference does not become a talk shop but a reference point for decisive actions taken in the upstream petroleum sector.
Decisive Actions
At the opening of the conference, the Petroleum Commission announced it will next year begin enforcement of relevant laws to revoke operating permits of indigenous companies in the upstream petroleum sector that front for foreign firms.
This significant move in collaboration with the Registrar General's Department and the Ghana Revenue Authority (GRA) is to ensure optimal benefits are derived from the country's local content policy.
The enforcement will include tax assessments based on equity participation and profit-sharing, then revocation of operating permits and non-issuance of permits to indigenous companies and their partners if it is proven after a thorough investigation that they have engaged in fronting.