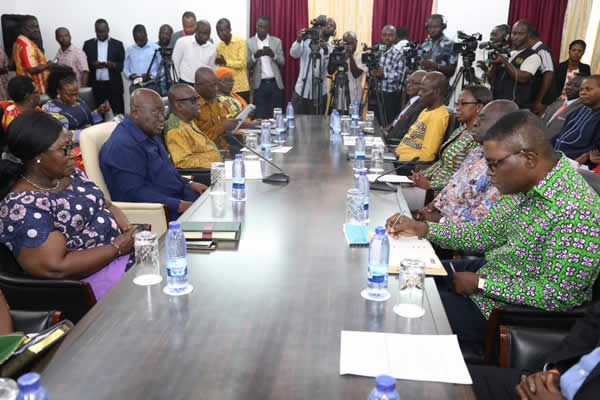 Gov't to sign MoU with civil society organisations
Government has indicated it would sign a memorandum of understanding with civil society organisations, a move to deepen inclusive governance.
The Finance Minister Ken Ofori-Atta explained the move is one of the takeaways from government after CSOs called the $1bn Agyapa investment deal, 'opaque'.
There has been a de-escalation of criticisms on the deal after government reached out to a coalition of civil society groups, demanding transparency.
The two parties emerged from that meeting last Tuesday, with the government agreeing to broaden consultations while the CSO expressed some satisfaction with the deal while demanding more information.
Impressed by this model, the Finance Minister said signing a Memorandum of Understanding with the CSOs would help "to take out the bile" from the relationship between government and the pro-good governance groups, he explained in an interview monitored by theghanareport.com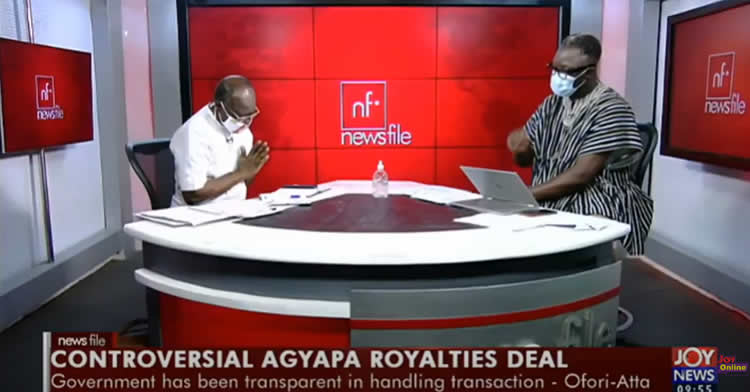 He said such an MoU exists with the trade unions and employers as government sought to deepen understanding about the ending of an IMF credit support program in 2019.
It also exists with faith-based organisations, he noted.
The role of civil society was questioned by a ranking member of the government, Elizabeth Ohene, who appeared to have mocked them as "all-knowing neutrals."
Her article was shared multiple times by government's social media communicators.
But the Finance Minister has praised CSOs, calling their work one that "cannot be exaggerated"
"You are able to draw citizens and government to our blind spots through your research, policy analysis and advocacy."
"No democracy can survive in the absence of an active civil society," a Finance Ministry statement issued Thursday read.
While seeking to deepen consultations, the Finance Minister has stressed the Agyapa deal is clean and in Ghana's interest.
In the deal, 75.6% of royalties of at least 16 gold mining companies will go into Agyapa Royalties Ltd.
The company will list on the London Stock Exchange and the Ghana Stock Exchange and float 49% shares valued at $1bn.
It hopes to get investors to buy shares while Agyapa Ltd collects gold royalties from future mineral resources to pay as dividend to shareholders.
Government is looking for cash to finance capital expenditure and wants to leverage the country's mineral resources to raise $1bn.
Agyapa Royalties Ltd is also incorporated in a tax haven, British channel island, Jersey, where companies don't pay corporate tax.
This registration has been a sticky point for the CSOs and the Minority in Parliament.
The Finance Minister has pointed out it is not illegal to set up a company in a tax haven and has listed several companies that have invested in Jersey.