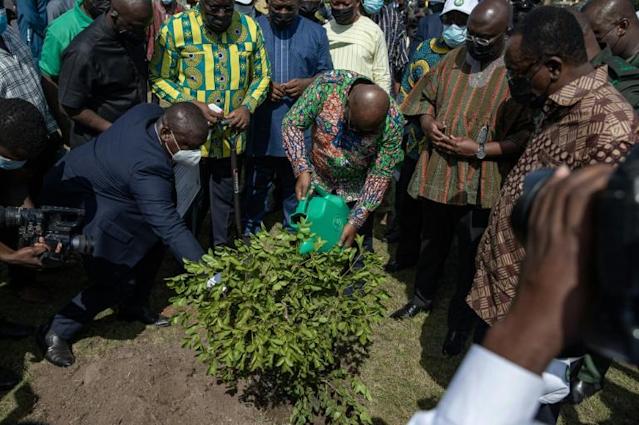 Green Ghana project will not be a one-off event – Akufo-Addo
The Green Ghana programme, which commenced on Friday, June 11, is expected to be an annual event, President Nana Addo Dankwa Akufo-Addo has assured.
The president said the programme, which is aimed at planting about 5 million trees across the 16 regions of the country to restore the depleted forest cover, will not be a one-off event.
"It is an ambitious initiative, and we will make the necessary effort to sustain it. God willing, this initiative will be an annual one, and planting targets will be reviewed upwards every year," President Akufo-Addo said at a brief ceremony in Accra.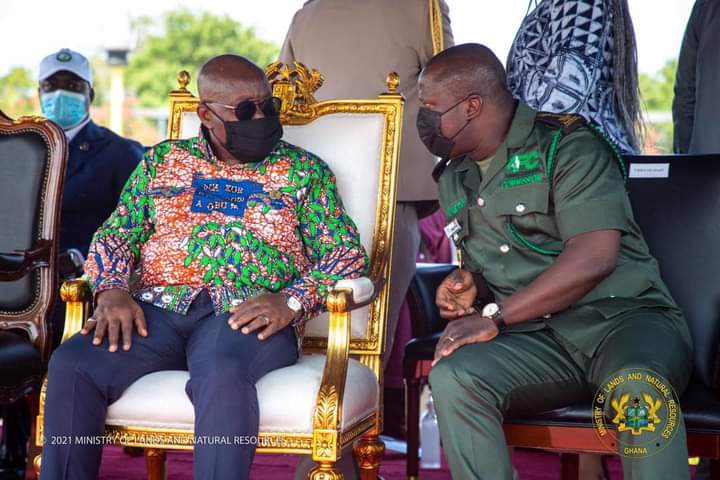 President Akufo-Addo stressed that the government is determined to restore the lost forest cover and ensure the survival of every tree that would be planted.
"We have to protect planet earth and our motherland Ghana. I appeal to all Ghanaians to embrace the green Ghana Initiative introduced by the government and being driven by the energetic, youthful Minister for Lands and Natural Resources, Samuel Abu Jinapor.
President Akufo-Addo outlined deforestation and forest degradation as the greatest challenges to sustainable forest management in Ghana.
"The effect of deforestation and forest degradation is severe climate change, which has dire consequences for livelihoods, specifically, the drying up of water bodies, water pollution, loss of prime timber species, loss of biodiversity and change in rain patterns and weather conditions.
"There is thus an urgent need to reverse the trend and restore our forest resources as much as possible back to their original state. We do not have tomorrow or the day after tomorrow to do this. We have to act now," President Akufo-Addo admonished.
He also appealed to all Ghanaians to embrace the Green Ghana programme, saying that it is a collective responsibility to participate in the exercise.
The Tree of Life
President Akufo-Addo planted the seedling of the tree commonly known as 'Tree of Life' in commemoration of the Green Ghana project.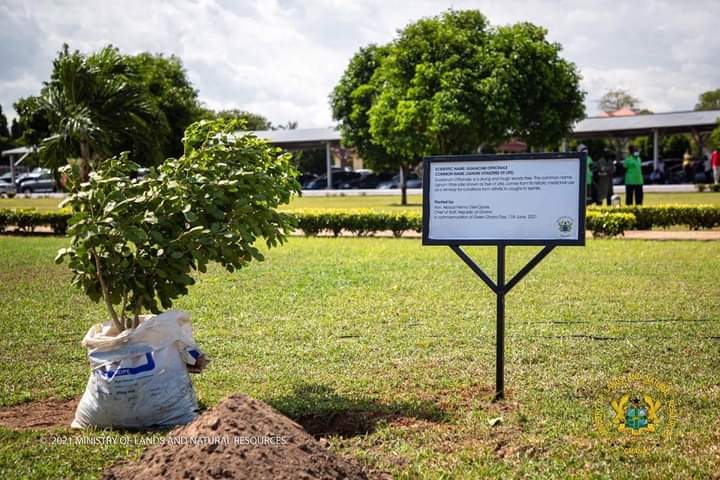 Wood from the 'Tree of Life' was essential due to its combination of strength, toughness and density.
The common name, Lignum vitae (tree of life or wood of life), comes from its historical medicinal use as a remedy for conditions from arthritis, coughs and syphilis.
These uses caused over-harvesting, reducing native populations to the point that Lignum vitae is now listed as "Endangered" by the International Union for Conservation of Nature (IUCN).