Gunmen who seized children in Nigeria 'surrounded'
Nigerian government troops have surrounded the area where gunmen are believed to be holding schoolchildren hostage in north-western Nigeria, President Muhammadu Buhari's spokesman has said.
Ten children are reportedly being held captive, Garba Shehu said, far fewer than the number staff reported missing.
About 800 pupils were enrolled at the all-boys school in Katsina state and about half remain unaccounted for.
The unidentified attackers are thought to be seeking ransom, Mr Shehu said.
The attack took place far from Boko Haram's usual area of operation in the north-east.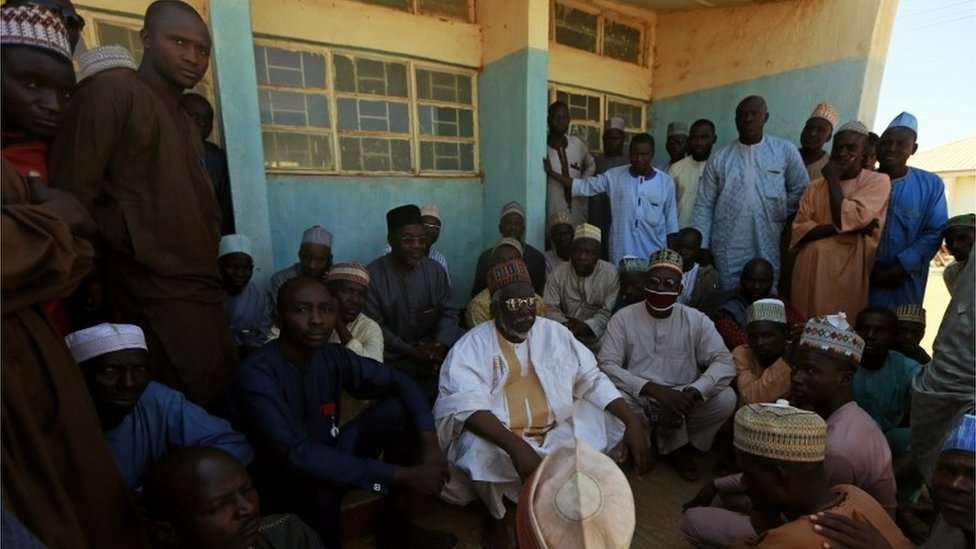 Parents have gathered at the school in the Kankara area, pleading with the authorities to help find their children, Reuters news agency reported.
Parent Abubakar Lawal was quoted as saying that two of his three sons at the school, known as the Government Science Secondary School, were missing.
On Saturday, the military said it had located the gunmen's hideout in a forest and had exchanged gunfire with them.
'Bandits will be crushed'
In a BBC interview, Mr Shehu said there was a "massive deployment" of troops to rescue the abducted children.
"Military commanders on the ground have the coordinates of where they believe the bandits are, and whoever they are holding. They have surrounded all of that area," he added.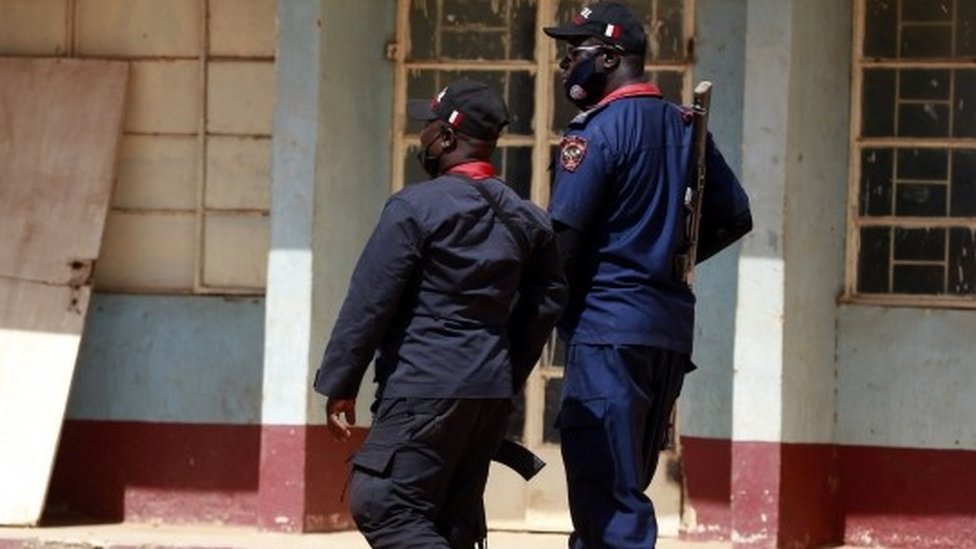 President Buhari comes from the state, and is currently there on a private visit.
He was being briefed hourly on efforts to rescue the children, Mr Shehu said.
"The criminal elements, bandits, will be crushed. They will be eliminated," he added.
The children believe that 10 of their schoolmates were taken by the bandits, but this still needed to be verified, Mr Shehu added.
School authorities are speaking to parents to establish how many students have returned home and how many others could still be scattered across a large area after fleeing the attack.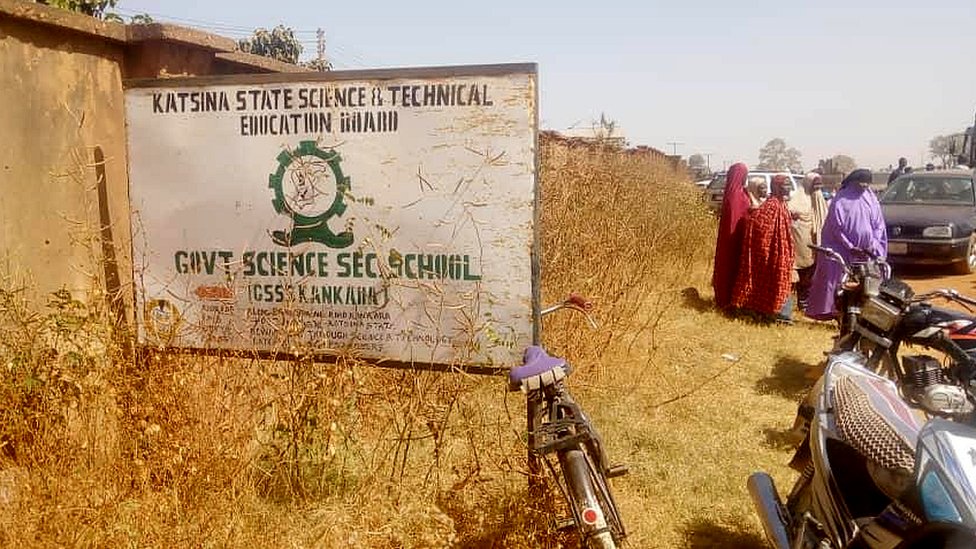 Residents living near the school told the BBC they heard gunfire at about 23:00 (22:00 GMT) on Friday, and that the attack lasted for more than an hour.
Security personnel at the school managed to repel some of the attackers before police reinforcements arrived, officials said.
Police said that during an exchange of fire, some of the gunmen were forced to retreat. Students were able to scale the fence of the school and run to safety, they said.