How can 3,213 lawyers serve a country of over 30 million? – Yoni Kulendi wonders
Supreme Court judge Justice Emmanuel Yoni Kulendi has bemoaned the scantiness of lawyers practicing in Ghana.
Quoting a recent survey, the justice said only 3,213 lawyers are practicing in a population of 30.8million.
The Supreme Court justice was speaking at the unveiling of Case Tracking System ambassadors in Accra on Thursday, October,21,2021.
"Only 3,213 lawyers are practicing in a population of over 30million and one of the key justice delivery institutions that caters for the vulnerable like the legal aid commission, as at June of this year, had only 35 lawyers," the judge said.
"How will 35 lawyers across the country service the criminal justice needs of the masses of people that need them?" he asked.
His comments come a few days after some aggrieved law students demonstrated for being denied access to the Ghana School of Law.
"We owe it to ourselves, God, and our country that our broken legal education system is fixed. If we cannot fight to vindicate our own rights, then we have no business seeking to become lawyers. Once again, we remain unshaken and resolute in seeking redress to our legitimate grievances," an aggrieved said at an earlier press conference.
Legal education in Ghana has been fraught with a lot of misgivings on the part of hopeful legal practitioners who have complained of so much, from fees to admission into the Ghana School of Law, the only school that teaches for certification of lawyers in Ghana.
Two years ago, while failed candidates protested in Accra against how their examination was graded, they clashed with police who unleashed tear gas, warning shots, and water cannons.
This year, two thousand and thirty-four (2,034) Ghana School of Law entry candidates who sat for the 2021 entrance exams failed to enter into the country's only institution for training professional legal practitioners.
Of the 2,824 candidates, only 790 students, representing 28%, passed the exams. The figure is a 10% drop from the total number of LLB candidates who passed in the previous year. Last year, 1,045 out of 2,763 students passed the 2020 exams.
The Case Tracking System (CTS)
Justice Kulendi described CTS as revolutionary in justice delivery.
The CTS is software that collects, collates, and harmonizes data from the time a suspect is arrested to the time judgment is delivered. It is part of a USAID Justice Sector Support program.
Endorsing the CTS, Justice Kulendi noted that "the strong will always be able to take care of themselves. The challenge is when it comes to the weakest of our brothers and sisters and it is for this reason that this program which is essentially designed to advocate how we can improve the performance of justice sector institutions and increase citizens oversight, monitoring and straighten advocacy for accountability".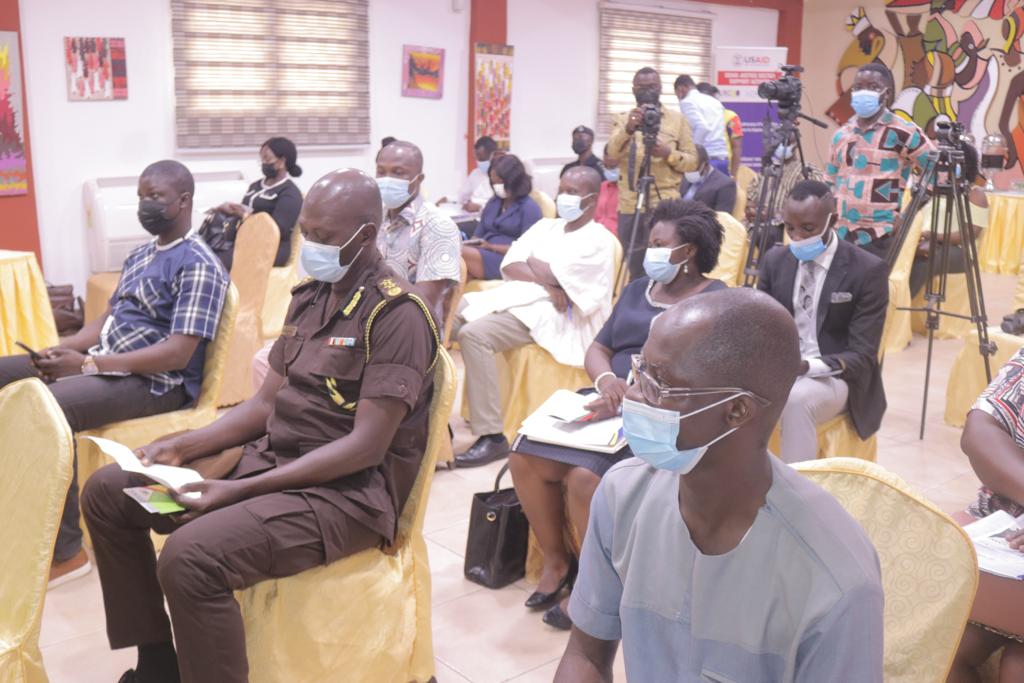 The CTS ambassadors unveiled were; Freelance Journalist Manasseh Awuni Azure, TV3's Johnnie Hughes, Peace FM's Afia Pokua, Nana Yaa Konadu, Adom FM's Seth Kwame Boateng, GBC's Abdul Haye Moomen, Joseph Ziem of Savannah Radio, and Rainbow Radio's Prince Kwame Tamakloe.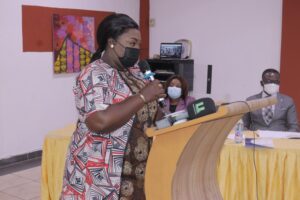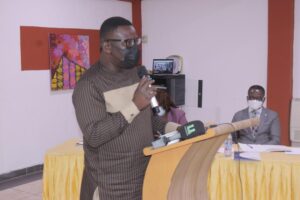 What is the Case Tracking System?
Ghana's criminal justice delivery faces a lot of challenges, cases are not handled in a timely manner and a lack of communication within the justice sector has weakened efficiency and effectiveness during criminal prosecutions.
To improve information sharing and coordination in Ghana's Justice delivery system, an electronic case tracking system (CTS) was launched in Accra in 2018.
The CTS project is funded by the USAID in partnership with Legal Resource Center, Crime Check Foundation, and Commonwealth Human Rights Initiative.
The CTS project will be implemented in forty (40) districts in seven (7) regions; Western, Greater Accra, Northern, Bono, Upper East, Ashanti, and Volta.
Benefits of CTS
The project will progressively scrutinize the criminal justice space positively through the following:
-development of a comprehensive design and sustainable roll-out process for the integrated case tracking system.
-Implement a testing phase and identify the requirements for the sustainable use and expansion of the integrated case tracking system and Improve procedures and policies to strengthen change management, coordination, and communication across key justice sector institutions.