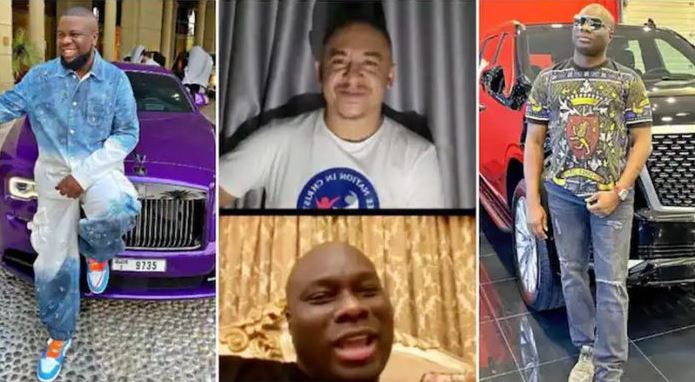 Hushpuppi didn't listen; he was stubborn – Businessman
Media personality, Daddy Freeze, in a recent Instagram live session, attempted to clear his name as social media users continue to drag him into the ongoing Hushpuppi saga due to the past he shares with him.
Freeze explained that he never had anything to do with Hushpuppi other than an interview which he had with him years ago when he was in Dubai on a work trip.
However, a portion of the live session which caught the attention of many captured the moment he was joined by popular bureau de change operator, Mompha.
The businessman, who has equally been dragged into Hushpuppi's saga, opened up on how people continue to mention him as a person of interest and how the FBI is coming for him next.
Speaking about Hushpuppi's issue, Mompha noted that his downfall was majorly a result of his stubbornness and unwillingness to listen.
According to Mompha, anyone who has attained a position of power cannot escape going through challenges.
He, however, added that in such situations such a person must know when to keep a low profile.