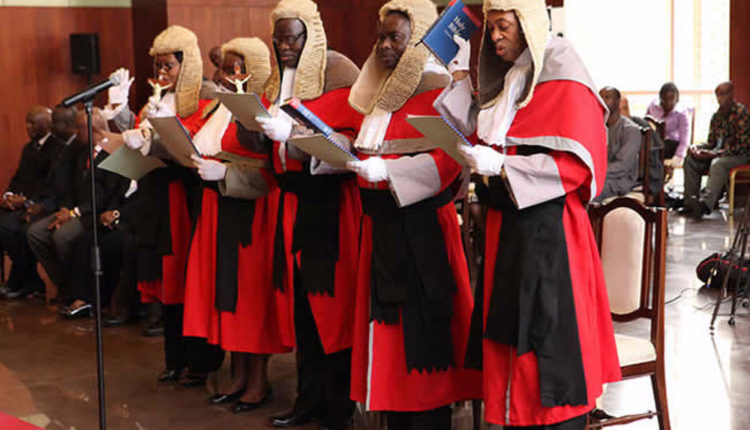 I wish judges can wear African prints not wigs, robes–Supreme Court nominee
Justice Gertrude Torkornoo, a nominee for the Supreme Court, is advocating the use of African wear by judges in Ghana, contrary to the strict formal heavy black robes.
Appearing before the Appointments Committee of Parliament, Justice Torkonoo, a Court of Appeal judge, said in poorly-ventilated courts, the apparel could be uncomfortable for judges who are required to sit for a significant duration wearing heavy robes in hot weather.
As a means to also promote local products, Justice Torkornoo told the committee on Tuesday, "I wish we could even wear African print".
She, however, explained that the full apparel "is a good disguise", especially in criminal matters.
"I do agree that in high temperatures when the air-condition is not blowing, it can be uncomfortable," She added.
There have been arguments for judges to drop the use of robes, white horse-hair wigs, wing collars and bands.
Some of these have been scrapped in some advanced countries including Ghana's colonial masters, Britain, who passed on the obsolete practice to the countries they governed.
The centuries-old tradition since the 17th century was abandoned in Britain more than a decade ago and countries such as Australia and Canada who copied the practice from Britain have followed suit.
Until November 1, 2019, judges and lawyers had the option to put their judicial wigs and robes before an edict from the Chief Justice Sophia Akuffo.
The Chief Justice directed all Judges to with immediate effect begin the wearing of the symbolic wigs during court sittings.
The directive, which was contained in an internal memo from the Judicial Secretary, also instructed judges to ensure they are fully attired in robes alongside the wigs.