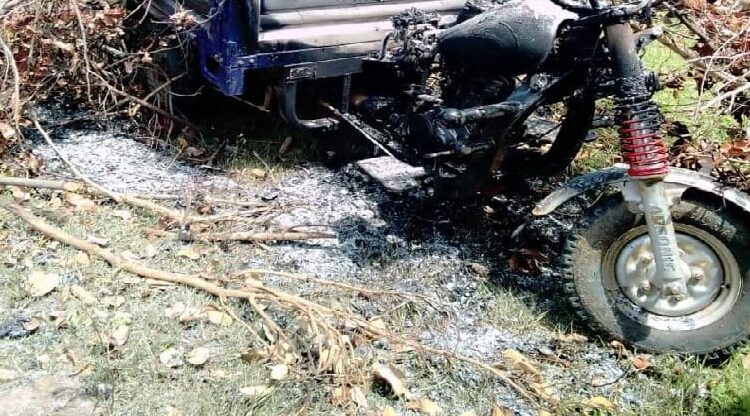 Identities Of 'Cattle Thieves' Burned Alive Released
Police have now identified the three men who were burned to death "beyond recognition" by a mob at Biu, a suburb of Navrongo in the Upper East Region earlier this week.
The victims who were accused of stealing cattle include Peter Ayeleguni, 40, and Emmanuel Kofi Sewor, 28. A third man's identity is yet to be ascertained.
The mob allegedly abducted the suspects on Friday, June 18, 2021, following a suspected attempt to steal cattle in the area within the Kassena-Nankana District of the Upper East Region.
However, police indicated that the three were lynched and set ablaze a few hours later.
At the time law-enforcement officers got to the scene, the three bodies had been charred making it difficult to establish their identities.
A tricycle and a motorbike were also burnt together with the suspected cattle thieves, police say.
Speaking in a radio interview monitored by The Ghana Report on Wednesday, June 23, the Upper East Regional Public Relations Officer of the Ghana Police Service, ASP David Fianko-Okyere, said the bodies have been conveyed to the Wall Memorial Hospital in Navrongo for preservation and autopsy.
"When we received that particular information [of mob justice], the police proceeded to the scene and obviously found these three bodies that have been burnt beyond recognition," he said.