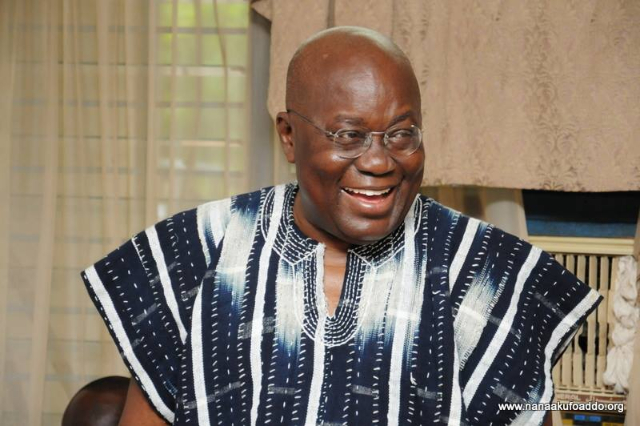 'If your political fortune depends on my ill-health'; it's in God's hands' – Nana Addo
President Akufo Addo has taken a swipe at those claiming that he collapsed and was rushed to the hospital, telling his opponents who wish to take political advantage of his health status that everything is in God's hands.
The 74-year old was responding to claims that he had collapsed and had been rushed to the 37 Military hospital on Sunday.
This is not the first time rumours about Nana Addo's health has gone viral.
Prior to the 2016 general election, a similar incident occurred, which his campaign team at the time denied.
Speaking at the opening of the National Cyber Security awareness month in Accra today [Monday], the President said "all I can say is that those whose political fortunes depend on my ill health and degeneration, all I can say is that, we are all in the hands of the Almighty."
'I didn't collapse, I was at the hospital for a visit' – Nana Addo
President Akufo-Addo said he was not rushed to the 37 Military Hospital on Sunday, October 21, 2018.
He said he was at the Hospital to visit his brother in-law who had undergone a hip operation.
News of the President's visit to the Military Hospital went viral on social media with some persons alleging that he had collapsed.
"My presence at the military yesterday to visit my brother in law the famous Captain Pius Spencer who is unfortunately there for a hip operation has been translated as my collapse on social media in preparation of my vacation abroad."
Gabby speaks on false health reports
Earlier, Gabby Asare Otchere-Darko, one of the bigwigs in the NPP and founder of Pro-NPP policy think tank, the Danquah Institute wondered why some unscrupulous persons will spread such inaccurate reports.
"So, the President cannot visit a hospitalized in-law at 37 without false speculations? Visit is done. He is home. Doing what he knows best: preparing for work in the morning", he tweeted.
source: citinewsroom