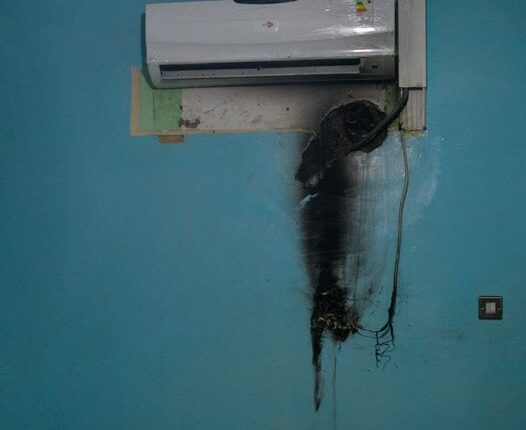 Ignore reports of fire outbreak at Korle Bu – PRO
The Korle-Bu Teaching hospital has debunked reports that the hospital's maternity ward was on fire.
This was after social media commentary and alarming calls on the management of the facility to save the lives of patients and staff.
Allaying the public's fears over the incident, the Head of Public Relations, Mustapha Salifu, said the decision to evacuate babies from the maternity block was a precautionary measure taken after smoke was detected from a faulty air conditioner.
"An air-conditioner switch on the 3rd Floor of the Maternity Block started emitting smoke around 9 pm Tuesday evening. Nurses on duty evacuated occupants of the room and extinguished the fire.
"The staff on duty quickly used fire extinguishers to put out the fire before the arrival of the Ghana National Fire Service (GNFS). Some of the babies were moved to another wing of the same floor, merely as a precautionary measure" the statement read.
"We wish to state that no patient or staff suffered any casualties or injury. Normal operations have resumed after assessment by the Ghana National Fire Service indicated there was no further threat of danger to either patients or staff.
"We wish to commend the staff on duty for their alertness and professionalism", Mustapha Salifu stated.