'I'm ready to make KNUST a global force' – Newly inducted VC
Professor Rita Akosua Dickson in the middle
The newly inducted Vice-Chancellor of the Kwame Nkrumah University of Science and Technology (KNUST), Professor Rita Akosua Dickson, has set out a vision to make the institution a formidable force globally.
"I look forward to realising a University where if Ghana, Africa or the world questions, KNUST will be ready with the answers!" she said.
Speaking at her inauguration, Prof Dickson outlined her aim "…to position KNUST as a competitive global research-intensive institution for advancement in science and technology for industrial and social uptake towards sustainable national and global development"
Prof. Dickson will take office on August 1, 2020, as the 11th Vice-Chancellor of KNUST and the second woman to occupy that position in the history of Ghana.
She is the first woman to occupy the position since the institution was established 69 years ago.
She also holds an enviable record having served as the first female Dean of the Faculty of Pharmacy and Pharmaceutical Sciences and the first female Pro-Vice-Chancellor of KNUST.
She reiterated that in order to realise this vision, it will require a collective effort from all stakeholders.
She envisages that they could achieve this if all stakeholders would put their shoulders to the wheels by "creating strategic opportunities using inspired leadership, active stakeholder participation, highly qualified and motivated human resources, research and entrepreneurship-oriented academic training".
She acknowledged the disruption of COVID-19 to academic work and the impact on several other sectors.
Consequently, she noted that the global higher education community including  KNUST is required to pursue new strategies to deliver.
"But as our motto clearly says, 'Nyansapo wosane no badwemma', as an institution, we share the responsibility of thinking deeply to provide innovative solutions and to harness the opportunities inherent in the pandemic.".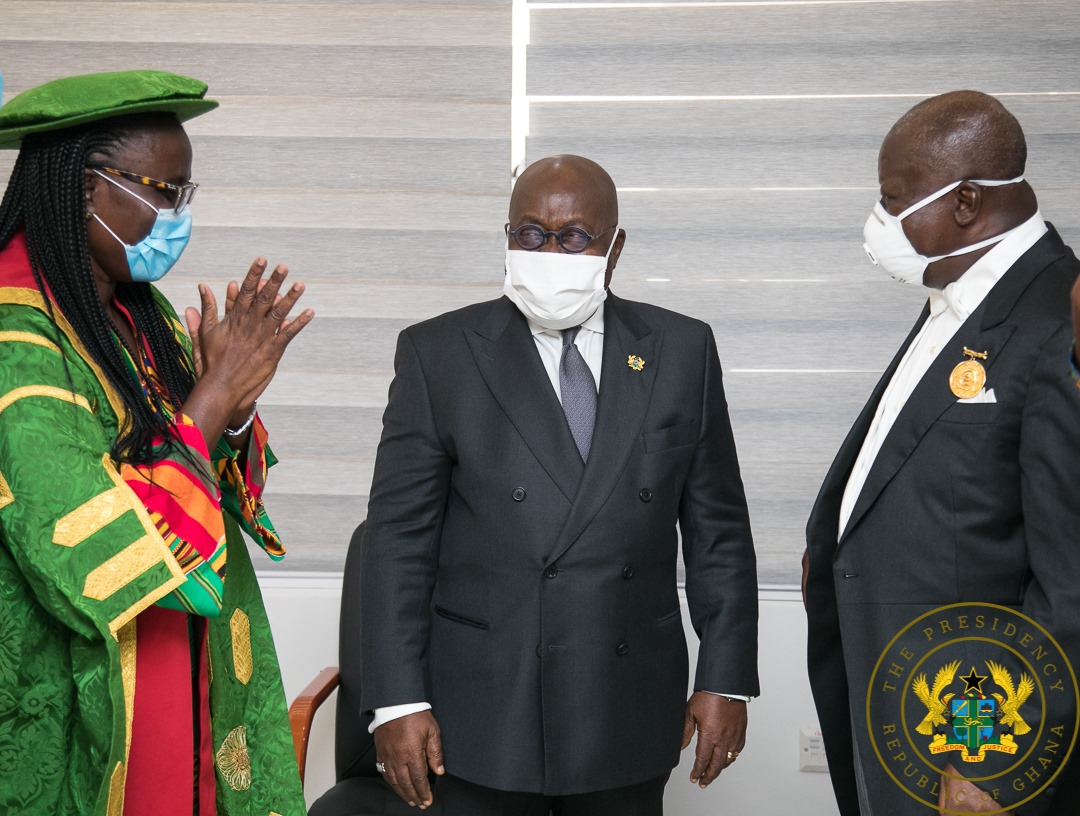 She indicated that KNUST stands for relevant research, quality teaching, entrepreneurship training and provision of service to our stakeholders with or without COVID-19.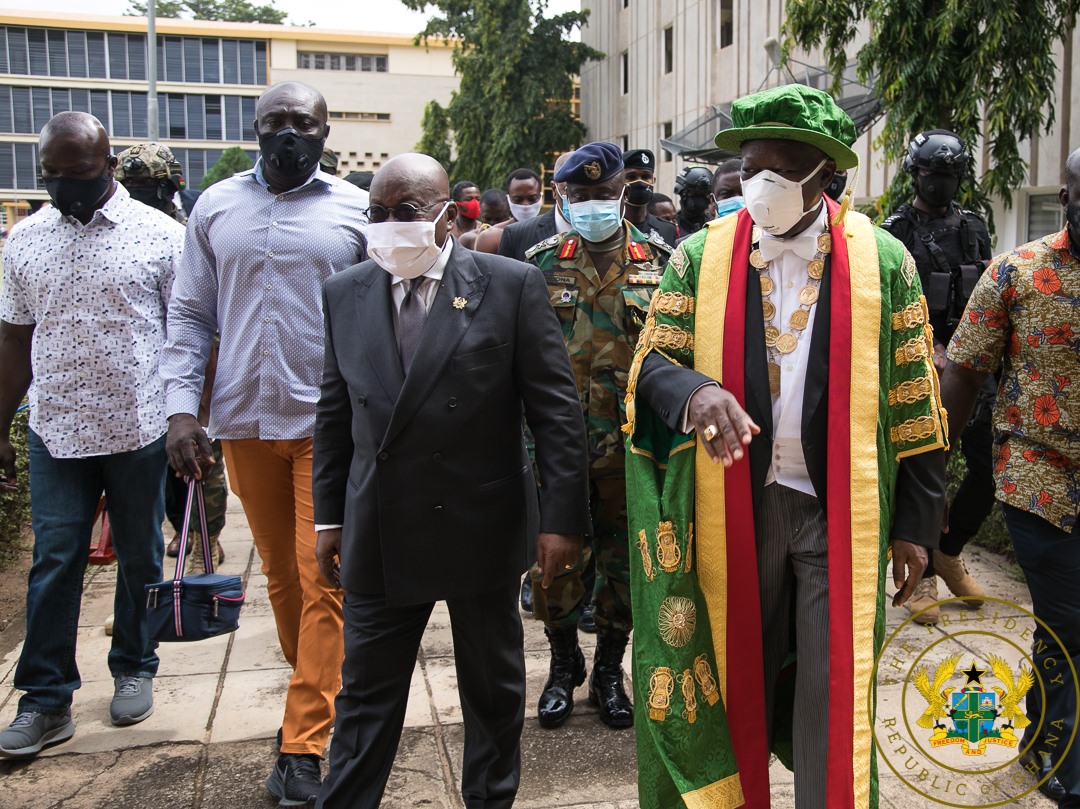 "We will maintain our focus as Leaders in Change in the training of highly skilled 21st-century entrepreneurial graduates for social, economic and technological advancements".
One needy student, one laptop
With the advent of COVID-19, she said it has become clear that a greater majority of needy students are unable to access online resources because they do not have the requisite electronic gadgets.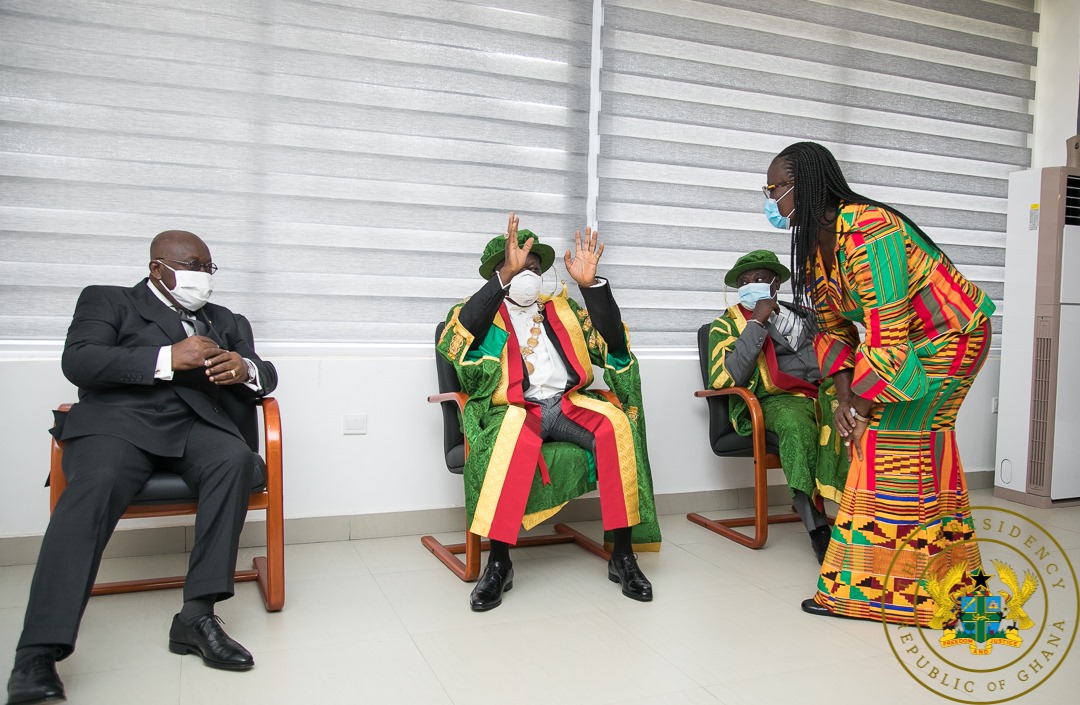 "We will, therefore, roll out a project dubbed 'Support One Needy Student with One Laptop (SONSOL PROJECT)' in the coming days in collaboration with our philanthropists and key stakeholders".
She hopes to improve education and teaching, provide a digital vision, improve the welfare of employees and embark on an entrepreneurship drive for students.
Additionally, she wants impactful research and innovation, infrastructure development and effective community, as well as stakeholder engagement, to drive the vision.
She hopes to increase the visibility of KNUST and improve alumni and government relations.
Otumfuo laments stalled KNUST hospital project
For his part, Chancellor of KNUST, Otumfuo Osei Tutu II, lamented the KNUST Teaching Hospital project "which has been abandoned over the last 12 years due to lack of funds".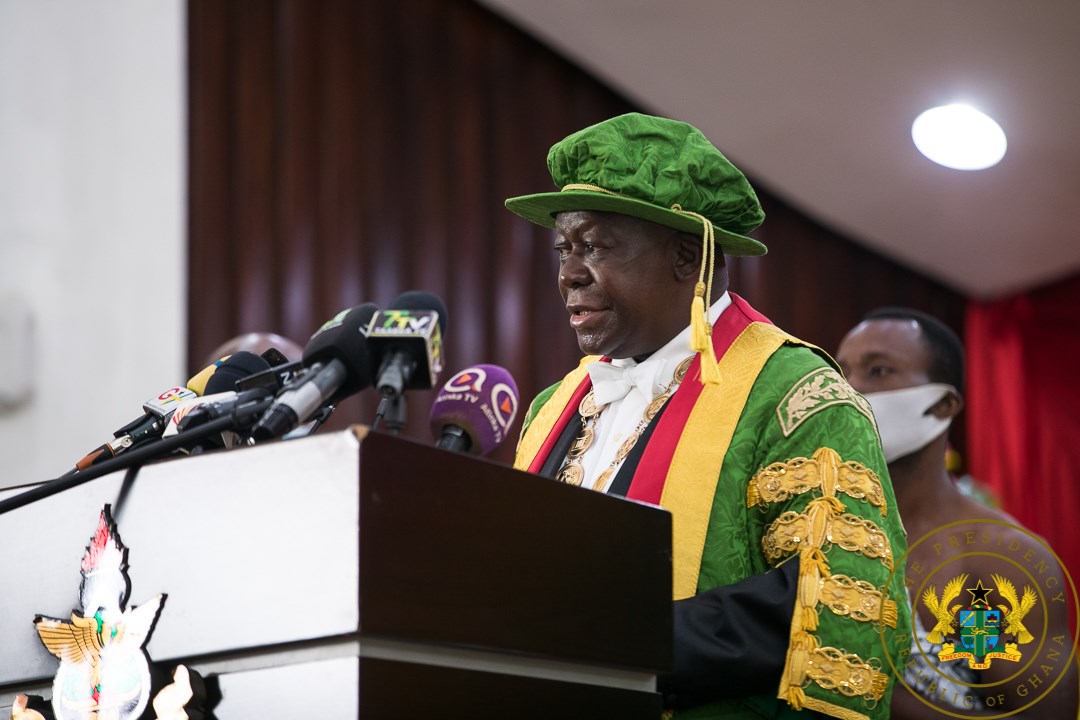 He entreated the government to dedicate some attention to the project.
The Ashanti monarch entreated President Nana Akufo-Addo, who was a guest at the investiture, to prioritise the hospital project on his healthcare agenda.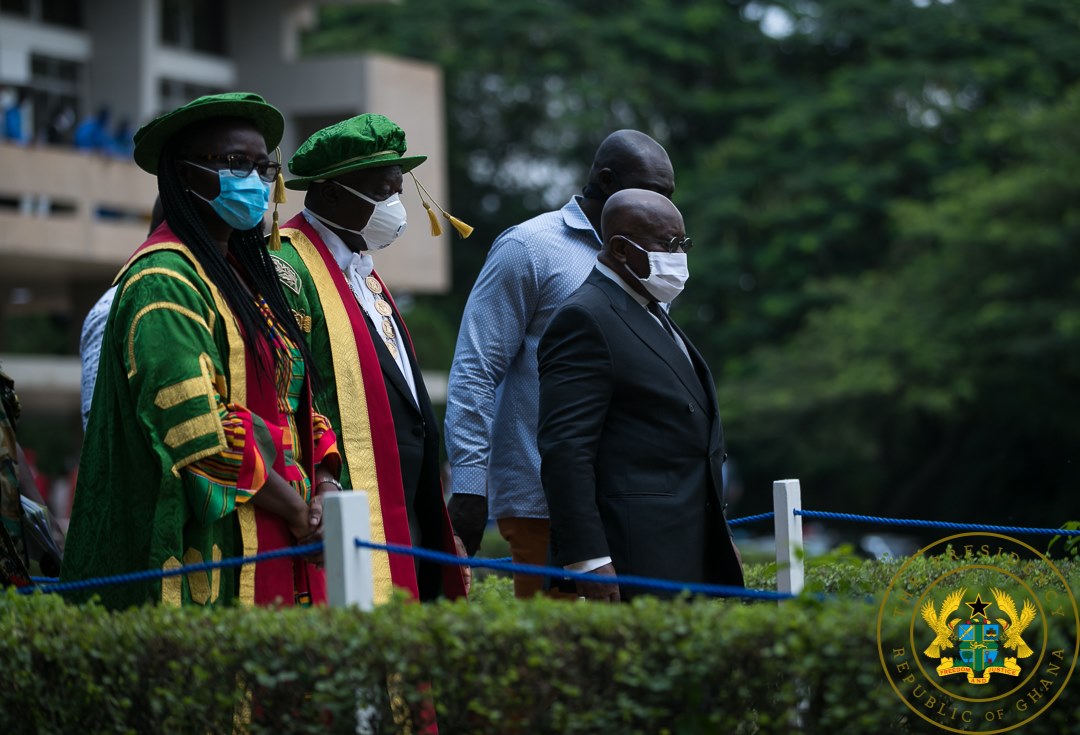 He challenged Professor Dickson and the KNUST management to find solutions to academic work in COVID-19 times.