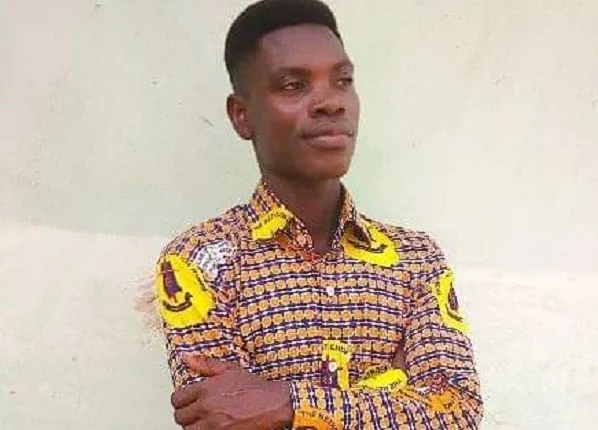 J.H.S teacher crushed to death on re-opening day
Emmanuel Ntonah, a Junior High School teacher at Santiaw near Agona Nkwanta in the Ahanta West District has met his untimely death through accident.
The 30-year-old teacher was reportedly crushed to death on October 3, 2023, by a speeding Sprinter on the Agona Nkwanta-Takoradi Highway in the Western Region of Ghana.
The deceased according to the wife was reporting to school on the first day of re-opening from Komfoeku, in the Shama District on a motorbike when the unfortunate incident happened.
"We were both residing in the same community but we came back to our hometown to spend the holiday. He decided to report to school today and later come to pick me to join him, but no sooner had he left this morning than the heart-wrenching news of his demise was broken to me" the wife, Eunice Ntonah revealed in an interview monitored by The Ghana Report with Connect FM.
"Coming December would be one year since we married and he has left me behind just like that," she tearfully concluded.
The mortal remains of the deceased have been deposited at a private morgue at Apimanim while investigation continues on the circumstances leading to the accident.