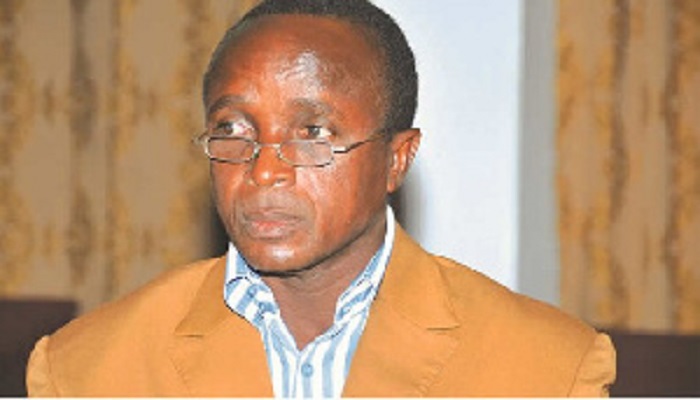 Jailed Abuga Pele Hospitalized
A former National Coordinator of the erstwhile Ghana Youth Employment and Entrepreneurial Development Agency (GYEEDA), Abuga Pele, has reportedly been hospitalized due to a pressing health condition.
Pele, who is serving a six-year prison sentence at the Nsawam Maximum Security, has, according to the Daily Graphic, been at the High Dependency Unit (HDU) of the Accra Regional Hospital since last week.
It is not clear what the former Chiana-Paga Member of Parliament (MP) is suffering from but his condition has been described as critical.
In 2014, Pele and one other, Philip Assibit, were arraigned before a court on the charge of causing financial loss to the state. They were convicted in 2018 but Pele was handed a lighter sentence when compared to Assibit's 12-year sentence.
Pele came under national scrutiny after the failure of certain projects under his auspices at GYEEDA.
He had been appointed to the agency by ex-President John Mahama. GYEEDA was charged with investing in the entrepreneurial ambitions of young Ghanaians as well as harnessing human resources for national development. However, GYEEDA came to be associated with the infamous "Guinea Fowl To Burkina Faso" incident that has become a cliched expression in the Ghanaian body politic.
The two men were accused of securing a grant of GH¢65 million from the World Bank that was not employed for prudent use. Assibit, in particular, was charged with taking payments of up to GH¢ 3.3 million from GYEEDA under false pretenses of carrying out work for the National Youth Employment Programme.
In her ruling, presiding judge Justice Afia Serwaah Asare Botwe said that there was no evidence that Pele directly benefited from the unaccounted monies at GYEEDA. This was after Pele's lawyers had pled for leniency.