Jean Mensa sits still as lawyers do legal press-ups in election petition warm-up
Jean Mensa's sitting position spoke volumes of why we were all here – in the middle of the court and in the eye of this new storm.
In a courtroom full of lawyers and judges, – men and women with the stolen attire of black hawks – Jean Mensa's wine trouser suit, made her stand out like a blood clot in a test tub.
And if you asked her she would add that her work stood out too, as this new legal test would show.
She would not so much turn to speak or chat with anyone, not even when the court went on a short recess and the lawyers felt free to seriously huddle over to justify the tag 'learned colleague'.
Keeping a gov't-imposed social distancing like everyone else and a self-imposed professional distance, unlike everyone else, Jean just sat, still, composed. Only her right eye may have been jittery. For in the right corner of her eye, a few seats away sat John Mahama, the man who has dragged her here.
Next to Mahama, Prof. Jane Naana Opoku Agyemang who looked slightly more interested in the windows, peering through them to see life moving outside instead of a dreary, drab, dragging legal process.
An Educationist and a politician and now close party to the biggest legal issue on the land, the learning curve is becoming very steep for the professor.
Mahama seated behind Edudzi Tamakloe pushed a note to the young lawyer who leaned back for a tête-à-tête that revealed a bond young lawyers would kill for.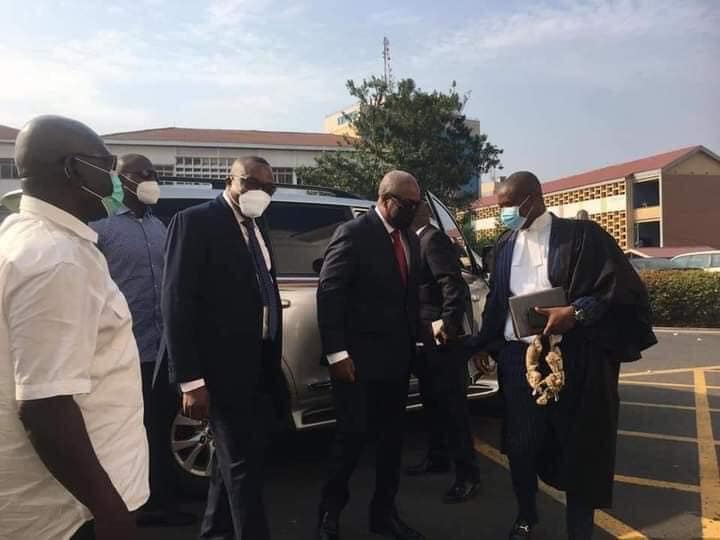 Photo: L-R Samuel Ofosu Ampofo, John Mahama and Edudzi Tamakloe
Edudzi's place in NDC is cast in stone and history beckons at him, only that providence has no details of how far he would go within his party and his country.
Mr. Tamakloe rose to speak, alerting the judges that he is John the Baptist and that Tsatsu Tsikata is Jesus Christ whose sandals he was unworthy to untie.
He would hardly finish when Tsikata, barged in to take his seat and take over. He announced he has a motion for a live telecast of proceedings.
He wanted the court to order the nation's cameras to pay attention to him – and his argument. And of course, the huddle of lawyers on the other side –the EC and Nana Akufo-Addo.
Before he could rearrange his body to support his mind bid to assemble his next argument, the CJ would say an administrative decision had been taken to focus the nation's cameras on him – and his argument.
The courtroom looked for some muscle movement on Tsikata's face that indicated satisfaction. There was none.
His motion had been made motionless and Tsikata would not live happily ever after. He argued that even if an administrative decision had been taken, it needed to court some process for a legal blessing ceremony.
It had been done but for Tsatsu it had not been done well. And the gladness in the room over the live broadcast would not rub off Tsatsu.

Very well, My Lord, he said and continued with his second motion to correct a mistake on the petition which suggested John Mahama wanted a run-off against Jean Mensa instead of Akufo-Addo.
Tsatsu argued that it is obvious the petition meant Akufo-Addo. 'It's obvious that's what he meant, except he didn't see it.
Tsatsu sat back in his chair, much like that huge marble of Abraham Lincoln – authoritative, his hand gripping the armrest like a king, like a judge.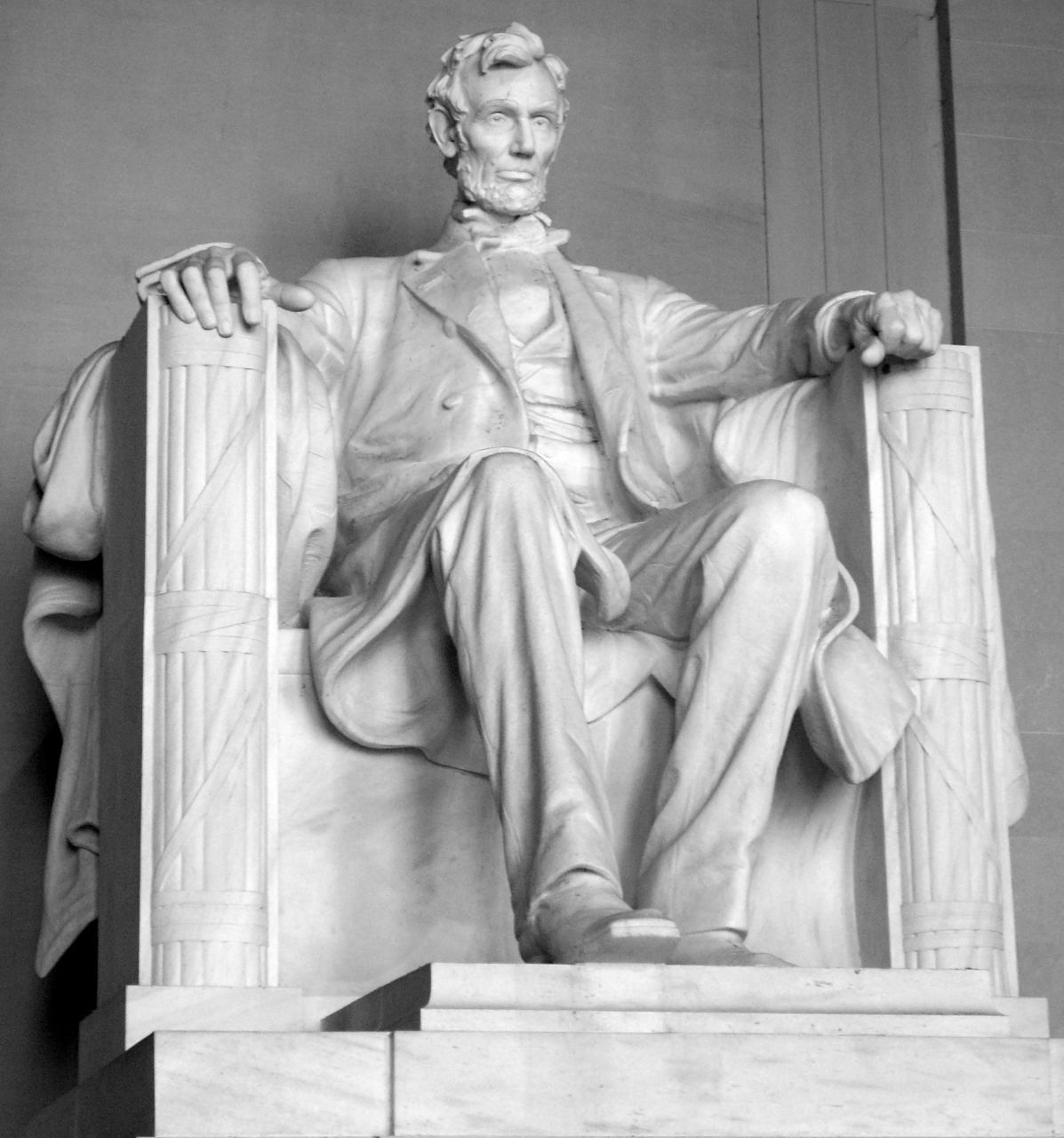 Photo: Abraham Lincoln marble
He now looked disinterested in the arguments of the EC and the respondent who both opposed the amendments.
The judges took over and like firefighters quickly put out the fires of opposition stoked by the EC's legal counsel and the president's lawyer, Akoto Ampaw.
Ampaw tried to argue that the EC made mistakes too but the petitioner was not as kind as he wants the court to be towards his mistake.
The CJ almost snapped like a mother exasperated with a troubled child – Oh, he puffed.
'Mistake is part of human life. Have you not made a mistake in life before?' the bench temporarily assumed legal counsel duties for legal counsel Tsatsu.
And with that comment and question, an unofficial judgment had been read. The seven judges rose to go inside to put some official legal language to the sentence, 'go and correct your mistake.'
We all rose as the case was over and the room emptied. NDC Deputy General Secretary, Peter Otokunor, joining in the emptying out, quickly retrieved a hidden red berret – a touch of revolutionary zeal for the cameras outside, something he dared not wear before the Supreme Court bench.