Job opportunities at Glofert will help reduce social vices in our community – Asuboe Chief
The setting up of the largest fertiliser blending factory in Ghana in Asuboe has been hailed by many with the chief of the area describing the move as one which will help curb the increase in social vices in the community.
Nana Berima Boateng Ahyia I at the commissioning of the facility on Thursday hailed the Chief Executive Officer of Glofert Industrial complex, Foster Mawuli Benson, for the 4.5 million dollar fertilizer plant which is to see some 220 youth in the community get jobs.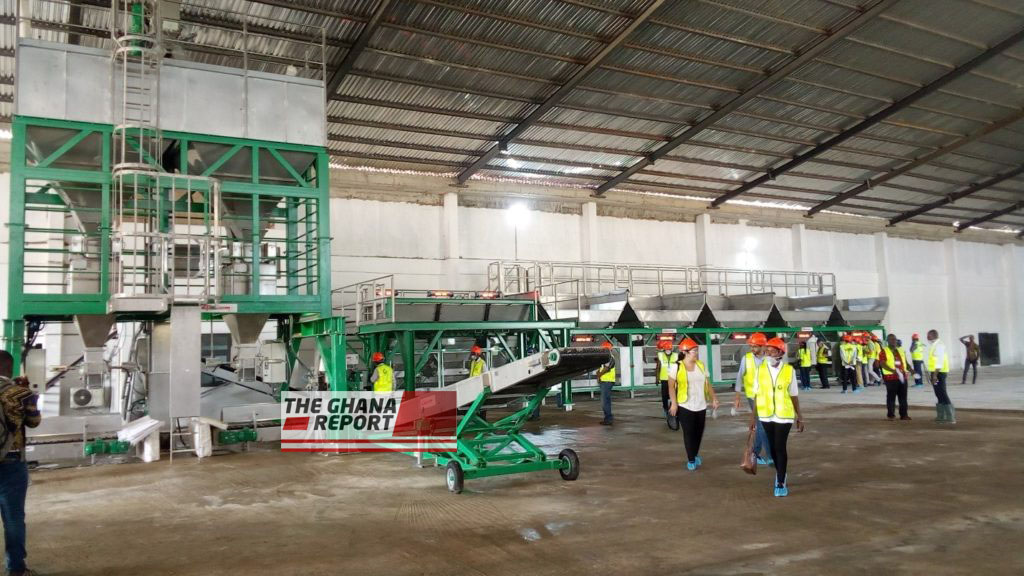 "This has come at a good time, it will provide job opportunities for our youth and that will, in turn, reduce armed robbery, teenage pregnancy and other social vices in the town," he said to The Ghana Report at the launch of the facility.
He advised the employable youth in the community to make good use of the opportunity given them and do all they can to make the company viable.
The fertilizer plant by Glofert, the largest in the country, is a Public-Private Partnership between Glofert limited and the government of Ghana under the flagship program, 'One District, One Factory'.
The plant has the capacity to produce 2,400 tons of fertilizers and nutrients solutions daily.