Justice Sule Gbadegbe is an asset and unquenchable fire – Chief Justice praises retired judge
The Chief Justice Anin Yeboah has described the retired Supreme Court judge, Justice Nasiru Sulemana Gbadegbe, as an asset and an unquenchable fire in the justice delivery system. 
"His service to the country has been long and committed. He has brought a fire that cannot be quenched. What we can do is to also play our part in the justice delivery system.
"We wish you every happiness and blessings as you continue your journey because you deserve no less than that," Justice Anin Yeboah said to his peer who retired after 11 years on the Supreme Court bench.
On the day he hanged his legal gown and wig, the usual stern looks on the faces of the judges on the apex court disappeared replaced with smiles, laughter and hymns.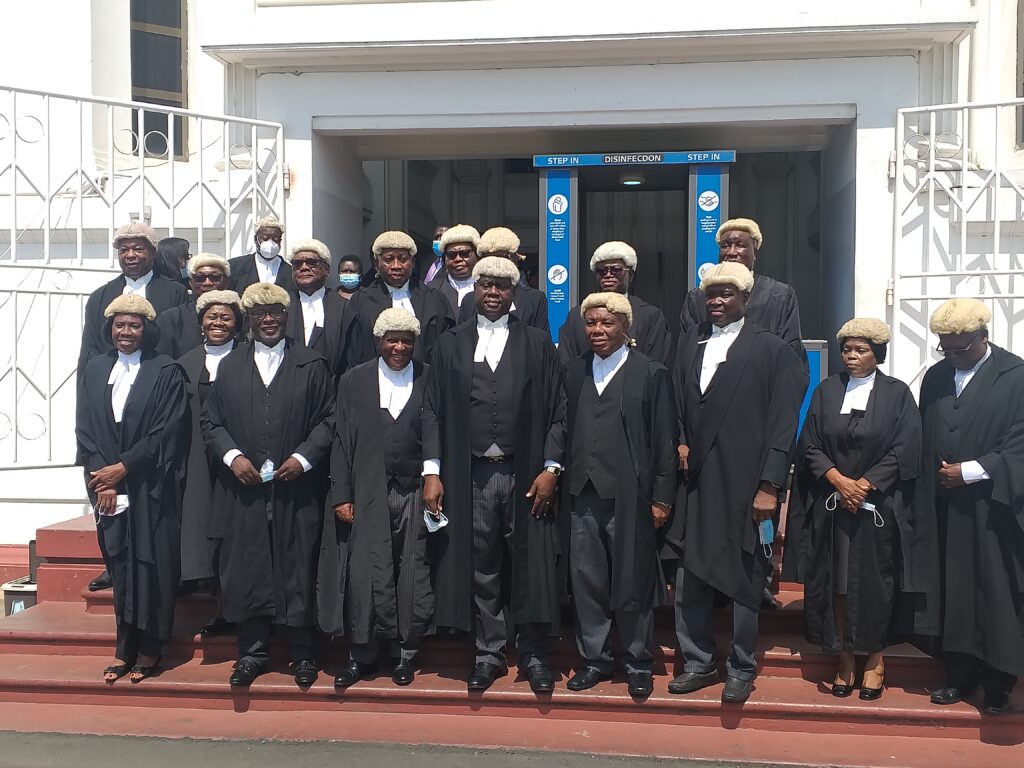 For a Muslim who converted from Islam to Christianity, the day was filled with songs.
The 17 judges on the Supreme Court bench and the Judicial Service choir– Ambassadors of Justice rendered heart-touching melodies, turning the court into a praise and worship session.
Many who had thronged the Supreme Court on Thursday, December 3, 2020,  to bid farewell to the man who had walked the legal mill for more than three decades, shared fond memories of the soft-spoken judge.
The 70-year-old judge, who had dedicated 11 years of his life to the Supreme Court, shed a tear as accolades poured in from his peers on the Supreme Court Bench, the Ghana Bar Association, and the Deputy Attorney General.
The Deputy Attorney General, Godfred Yeboah Dame, recounted his fondest memory of the man who was appointed a High Court judge in 1989.
"I understand Justice Gbadegbe has served for more than 31 years, 31 years ago I was lacing my boots but within this short period, I have had an opportunity to learn," he said to a bout of laughter.
He was not done yet.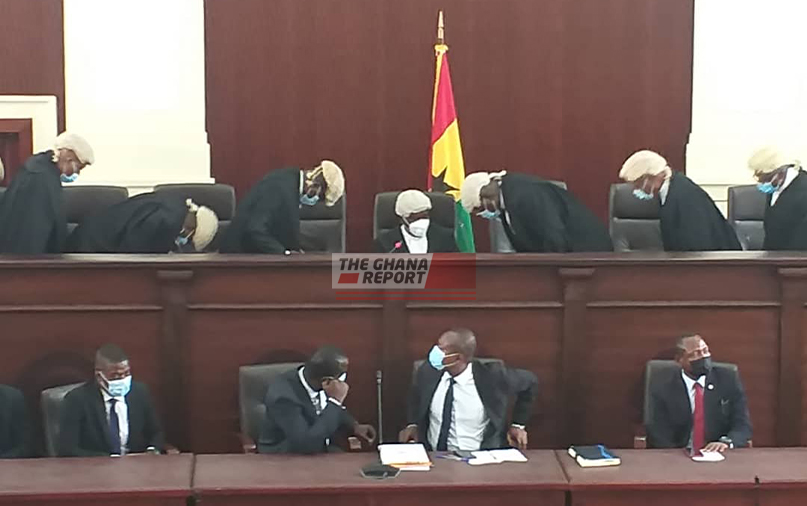 "His command, selflessness in every sector of the law, most importantly his virtue as a judge was what set him apart from the others. Most of the time when I go to court and he is presiding over the matter, he gives a listening ear.
"Even though he has been very strict and firm, he is always quick to counsel you. He is a great asset to Ghana's judiciary and Ghana will greatly feel his absence," the Deputy AG said.
Adding his voice, Justice Jones Dotse said the country would continue to draw on the retired judge vast experience and knowledge.
"We have hope when we call on him he will answer since he has decided to continue to stay in Accra," he said bursting into laughter.
Before his last bow in court, Justice Gbadegbe read the judgement in the case in which the Supreme Court declared as unconstitutional a Chinery Hesse report recommending pension payment for former MPs.
When he took his turn, Justice Gbadegbe, choked on his words as emotions overtook him.
He thanked the Chief Justice, his colleague justices and the entire judicial service for hand of support while he was in service.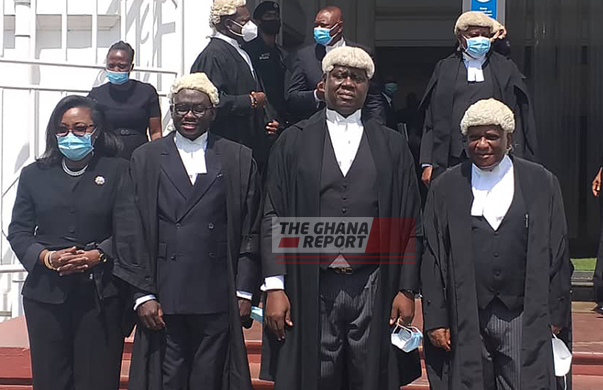 He urged the country's young lawyers to always stay true to the cause and adhere to the ethical laws guiding the practice.
Justice Gbadegbe has served the Judiciary for 31 years and four months since 1989.
He was nominated in 2009 by former President John Evans Atta Mills to the highest court country.
He was vetted on Monday, October 12, 2009, and approved unanimously by parliament on October 30 that same year.
Justice Gbadegbe was sworn into office by the late Atta Mills on November 2, 2009.
He obtained his bachelor of law (LLB) degree in 1973 from the University of Ghana and subsequently received his qualifying Certificate in Law from the Ghana School of Law in 1975.
Prior to Gbadegbe's appointment to the Supreme Court of Ghana in 2009, he had served on the Ghanaian bench for twenty (20) years.
He was appointed Justice of the High Court in 1989 and served in that capacity for a decade.
In 1999, he was elevated to the Court of Appeal and he remained in that post until 2009 when he was appointed justice of the Supreme Court.
But his claim to fame came in 1999 when he probed questionable activities by sports officials in the administration of football in Ghana including player transfers.
However, the white paper on the Gbadegbe Commission was never implemented.