Kasoa ritual murder: 'I warned him' – Suspect's Grandfather
The grandfather of one of the suspects who allegedly murdered a 10-year-old at Kasoa has been left shattered since news of ritual murder broke out on April 3.
Noah Kini, the grandfather of 18-year-old suspect Nicholas Kini, who seems to be in denial of his grandson's actions, said he warned him to keep off bad friends.
He believes his grandson's association with the other accused person Felix Nyarko had contributed to the atrocity the two are being held for.
"Some years ago, Felix Nyarko (he calls him Anane) stole his father's money and brought it to our house for Nico (Nicholas Kini) and him to buy phone.
"That issue has become a big fight between myself, Nico and his father, so I wanted him to stop that friendship because when you see something bad, you stop that person," he narrated almost in tears.
According to him, the accused person was once a good Christian boy. He recounted times when the accused was committed to the things of God.
"My grandson was a staunch member of the Hope Generation Church in Kasoa," he said.
Although the accused person was once arrested for stealing $10,000, belonging to his boss, the grandfather still doubts the said claim.
"The only time he was arrested was when he was accused of stealing 10,000 dollars. There were five people working there, but I don't know why he (the boss)  accused only Kini," he narrated with a disbelieving look in his eyes in a Joynews interview monitored by theghanareport.com.
Meanwhile, the two teenagers accused of killing Ismael Mensah Abdallah have been remanded by the Ofaakor District Court.
How was Ishmael killed?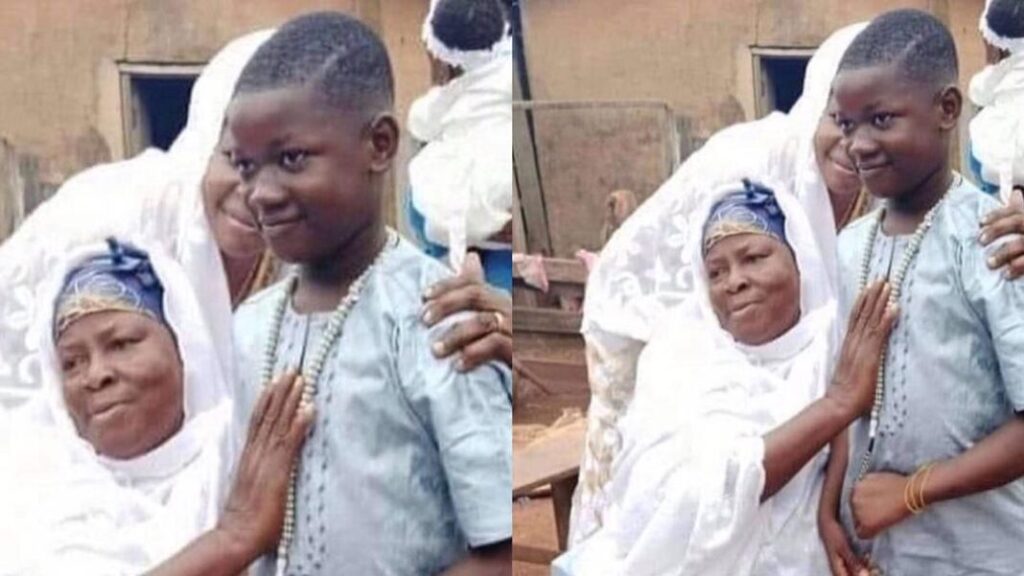 Felix Nyarko and Nicholas Kini lured their victim into an uncompleted building and reportedly killed him.
Felix is a 16-year-old mason labourer and the first accused, while Nicholas is an 18-year-old student and second accused.
A fetish priestess had demanded body parts from the two in addition to GHC 5000 to perform money rituals to make them wealthy.
The deceased was playing a video game when his playmates, who are known residents in the area, called him into the uncompleted building.
Per the reports, the accused persons hit Ishmael with an object which resulted in instant death.
According to sources, the incident happened at the Kasoa suburb of Lamptey Mills on Saturday, April 3, 2021, between 5 pm and 6 pm.
Ishmael lived with the mother and sister at Kasoa, whilst the father lived elsewhere.
According to Ishmael's mother, the father had travelled and had not been able to visit them for some time.
As a practice, the mother of the deceased said the boy often attends Islamic lessons on Saturdays but failed to do so on that fateful day because he was waiting for his father, who had promised to visit.
The mother said Ishmael's sister rushed in to inform her that he had been killed.
The residents apprehended the teenagers and reported the case to the Kasoa police.
They are scheduled to reappear at the Ofaakor District Magistrate on April 20, 2021.