Ken Agyapong donates cardiothoracic centre to 37 Military Hospital
The Chairman of the Defence and Interior Committee in Parliament, Kennedy  Agyapong, has commenced constructing an 80-bed Cardiothoracic Centre at the 37 Military Hospital in Accra.
When completed, the facility will house a Cardiothoracic Training Centre and Conference room, VVIP clinic, and three operating theatres.
It will also have an Intensive Care Unit, Executive Clinic, a Dialysis Unit, X-Ray unit, a Robotic Unit, a pharmacy and an outpatient department, among other essential units.
The facility would be a major booster to health delivery. It would end the referral cases of cardiothoracic and heart-related cases from the 80-year-old premier military hospital to the Korle Bu Teaching Hospital in Accra for treatment.
The Member of Parliament (MP) gesture for Assin Central was in honour of a pledge he made to the hospital last year.
At the time, he donated some personal protective materials to the 37 Military Hospital to augment their containment of the COVID-19 pandemic.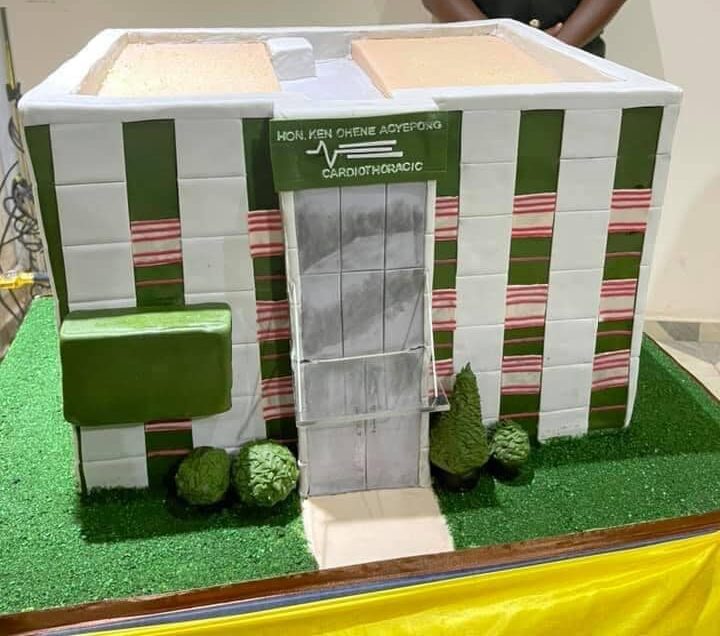 He said research conducted emphasised the need for such a centre in the sub-region due to the rising number of people who require specialised health care services.
According to him, the choice of the 37 Military Hospital was because of quality health care and other services they offer to the nation.
"Also, it's only fair for the medical staff to have the equipment needed to deliver the best of services comparable to anywhere in the world," he said.
Mr Agyapong used the occasion to thank staff and workers of the hospital for their contribution to the country's fight against COVID-19. He extended the same gratitude to the National Cardiothoracic Centre.
The Defence Committee Chair also expressed gratitude to the Ghana Armed Forces for their support and service to the nation.
He then appealed to the contractor to expedite action and ensure that the work was completed in time.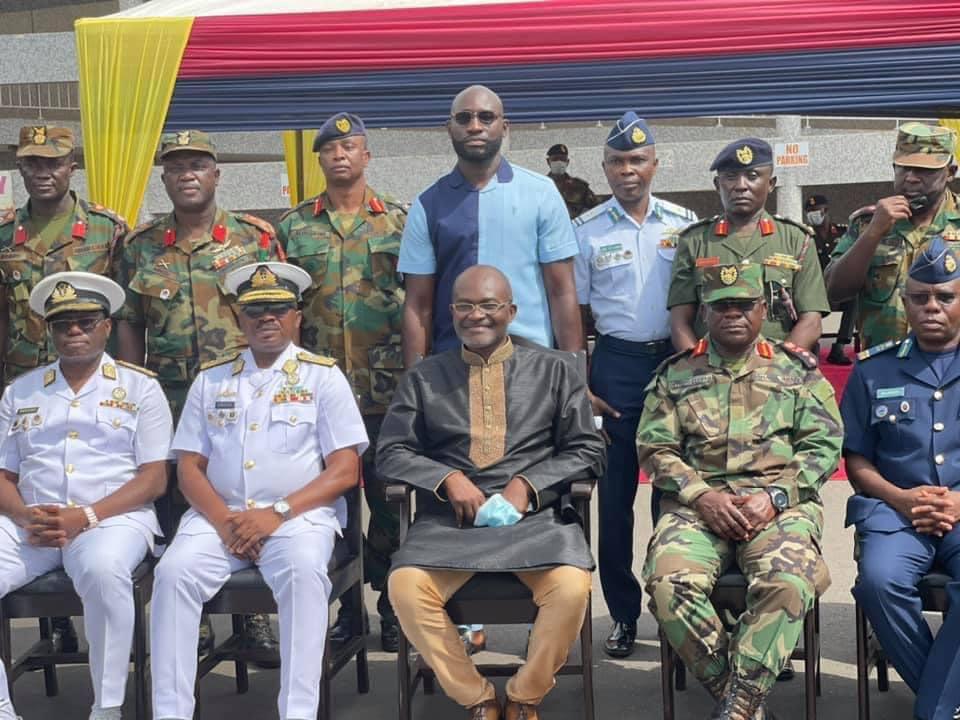 On his part, the Chief of Defence Staff, Seth Amoama, thanked the MP for his contribution to health care delivery in the country, and on behalf of the military, showed appreciation to him.
READ ALSO: Bawumia Hands Over Infectious Disease Centre To 37 Military Hospital
He indicated that the gesture by Mr Agyapong was of great significance to healthcare delivery in the country and would be a one-stop centre for the treatment of cardiovascular diseases.
He underscored that the facility would contribute to enhancing the human capacity to cater for cases at the Centre, adding that "all Ghanaians stand to benefit from this project."
He also appealed to the contractor to complete the work within schedule and said he was hopeful that the project would be completed on time.