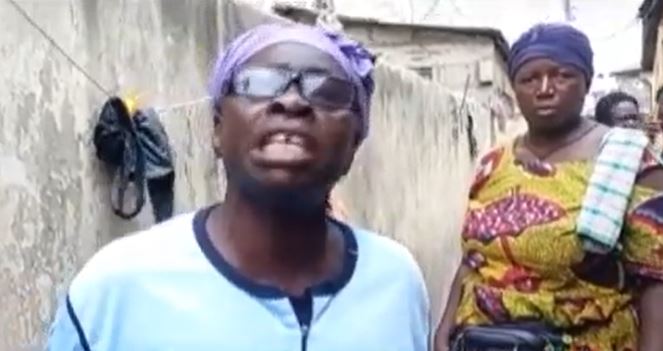 Kidnapped Takoradi woman: 'We don't trust doctors at Axim hospital' – Family of victim
The family of the kidnapped but found 28-year-old woman in the Western Region is demanding the transfer of their daughter from Axim Government Hospital.
"We want to remove her from the Axim Hospital [because]we do not trust the doctor. The doctor who said Panyin was not pregnant…[that doctor]has not given birth," an angry family member said.
According to the family of Josephine Panyin Mensah, the preliminary medical report that the woman was never pregnant is absurd.
Mensah, who was said to have been nursing a near-term pregnancy, was reported missing after going for a routine dawn walk on Thursday, September 16, 2021, in Takoradi.
Later, a group of the suspected abductors requested ransom before releasing her, Emmanuel Ackon, brother-in-law to Josephine told the media.
Barely a week after, Josephine was found in Axim but without her pregnancy.
Commenting on the development, the Western Regional Minister, Kwabena Otchere Darko Mensah, said preliminary investigation and examination by doctors show that Josephine Panyin Mensah was never pregnant.
"Information available to me from national security and doctors indicates that the 'missing but found woman' was never pregnant and there was no mark of assault too on her," he said
According to him, the National Investigations Bureau (NIB) indicates that the story of kidnapping is fake.
"Yesterday, the [NIB] sent me a report that she has been found and was receiving treatment at the Axim Government Hospital, however, their preliminary investigation and examination shows that she was never pregnant as has been reported. They suspect that this whole story was fabricated," he said.
He insists the dirtied appearance the woman sported when she was found might have been as a result of spending days in her hideout.
"I have asked the Police to investigate Josephine and her husband since I suspect the whole episode could be a hoax", the minister said in an earlier interview with Kofi TV.
But refuting the claims by the Regional Minister, Michael Simmons, husband of the victim, insists his wife was pregnant prior to her abduction.
"My wife was nine months pregnant and so she moved in with her mum because her delivery date was due prior to the kidnapping incident. I am very worried about the rumours making rounds and I want to halt the interview to process my thoughts" he Accra-based Citi FM.
According to him, a simple check at the Takoradi Government Hospital, where Josephine attended an antenatal clinic, would reveal that his wife was pregnant prior to her abduction.
Further angered by the minister's claims, the family, is demanding her transfer.
"We want to remove her from there, the medical attention can be fake, the doctor who said Panyin was not pregnant can be fake," a family member told Joy News monitored by theghanareport.com.