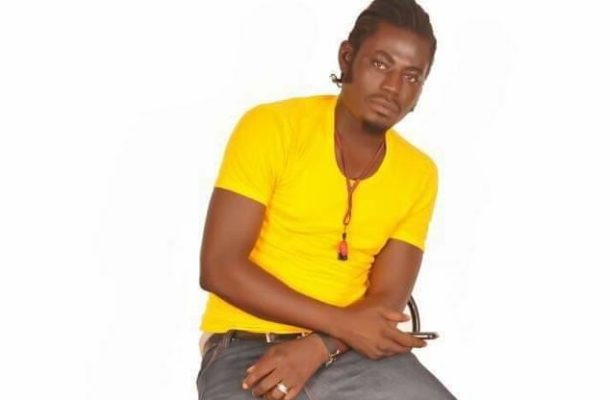 Kumawood actor stabbed to death
Kumawood actor Nurudeen Abass, popularly known among his colleagues as Blinkz, has been stabbed to death.
The actor was stabbed to death around 10:30 am on Wednesday, November 7, 2018, at Akurem, a suburb between Aboabo and Sawaaba in Kumasi.
Blinkz, who worked with the Acheamfour Terminal, a transport company met his death when he visited his master's house.
Narrating the incident to the press, Manhyia Divisional Commander, ACP Kwaku Buah explained saying;
"This morning around 10:30 am, a young man who is popularly known and called in Kumasi by the name Blinkz, an actor with Kumawood and a worker at Acheamfour Terminal visited his master's house at Akurem where he met the master's wife and brother exchange words. He found it worrying and tried to intervene, however, the brother to his master's wife took offence with his intervention which eventually turned into a fight.
Brother to the master's wife and another guy present then attacked Blinkz with knives and in the action stabbed him. One stabbed him in the ribs and the other sliced him in the back, he fell and collapsed. He was immediately rushed to the Manhyia Hospital where he was pronounced dead minutes later."
Ras Nene, a close pal of the deceased also confirmed the news.
"It is true, he is dead. He died at Manhyia Hospital," he said.
The body has since been deposited at the Komfo Anokye Teaching Hospital for preservation and autopsy.
The police have therefore advised the culprits, who are currently at large, to report themselves to the nearest police station.