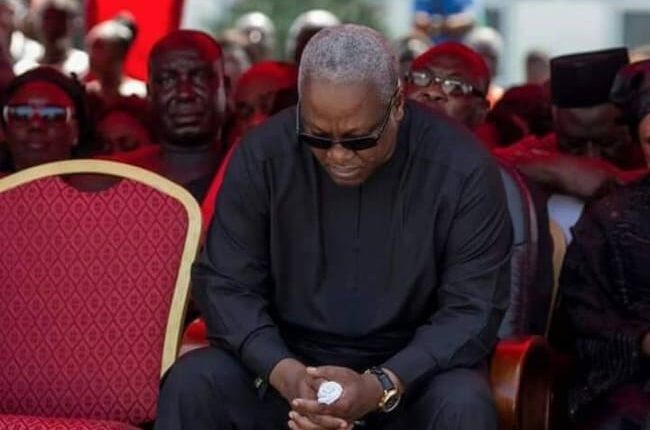 Mahama suspends NDC campaign
The flagbearer of the opposition, National Democratic Congress, John Dramani Mahama, has suspended his campaign over the death of the party founder, J.J. Rawlings. 
The former President who was touring Obuasi in the Ashanti Region ahead of the December polls said: " We did not hear good news as we were entering Obuasi, so we shall suspend our campaign and return to Accra until the family decides on his funeral date."
The founder of the National Democratic Congress, Jerry John Rawlings died on November 12, 2020, at the Korle Bu Teaching Hospital from an unknown illness.
His death comes weeks after the former President buried his mother, Madam Victoria Agbotsui on October 19.
Reacting to the news of his death, a former aide of Rawlings, Victor Smith expressed shock over the demise of Ghana's longest-serving President.
"He was such a strong personality, nobody expected him to die soon, he has been a hero in this country and the stability of our democracy," he said.
According to him, the former president was the soul of the party and therefore held members to its founding principles of probity, accountability, and transparency.
"He was the big guy in Ghana's politics and our party, it is a sad day for all of us," he said.
Rawlings founded the National Democratic Congress in 1992 and contested and won two elections on the party's ticket in 1992 and 1996.
The former President before his demise was a member of the Council of Elders of the NDC.
Meanwhile, the NDC has officially suspended its campaign in a statement.