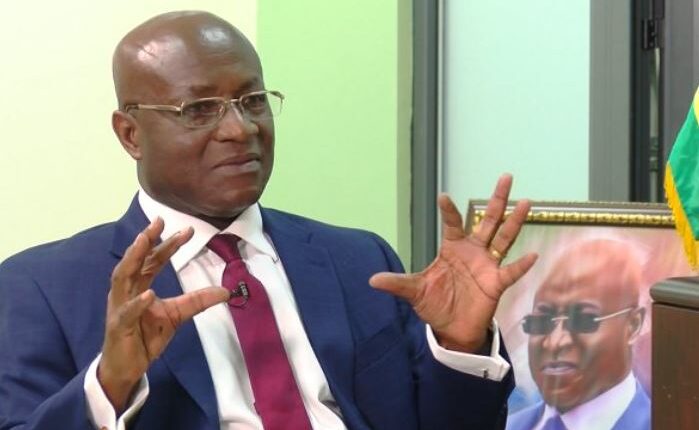 Majority in Parliament justifies introduction of new levies
The Majority Caucus in Parliament has justified the government's decision to introduce new taxes and levies to meet its 72 billion cedis revenue target for 2021, and help the country recover the covid -19 pandemic.
The tone for the 2021 budget statement debate was set by the Minister of Information and MP for Ofoase Ayirebi Kojo Oppong Nkrumah who stated that current data indicates the government is on course to achieving economic prosperity.
He mentioned that Ghana's growth rate had risen by some 9.4% in 2019 and whilst the budget deficit dropped to 4.8% as of December 2019.
The Minister of information whilst seconding a motion for Parliament to officially begin the debate of the 2021 budget statement and economic policy of government touted the government's ambitious flagship policy initiative which is helping improve the lives of Ghanaians through employment opportunities.
Among other interventions, he mentioned the 100 billion cedis Ghana COVID-19 Alleviation and Revitalisation of Enterprises Support (CARES) Obaatampo project which will help boost the yields of Ghanaian farmers.
He also justified the introduction of the new levies which he believes will help the government meet its revenue target and help the country recover from the effects of the covid -19 pandemic.
Member of Parliament for Ajumako Enyan Essiam Cassiel Ato Forson on the other hand raised concerns over Ghana's ballooning debt stock which is hovering around 291 billion cedis. He believes the government's continuous recklessness in public expenditure and inconsistencies in reporting the same, makes the government incapable of managing the economy.
The Deputy ranking member of the finance committee Isaac Adongo insisted the figures captured on the budget were deliberately cooked to make the government look good in the eyes of Ghanaians.