Manhean residents demonstrate against poor roads; trotro drivers on strike
Residents in Manhean, Oduman and adjoining communities in the Ga west Municipality of the Greater Accra region have once again embarked on demonstration to protest the poor state of their roads.
Chiefs in the area also joined the residents to register their displeasure over the nature of their roads.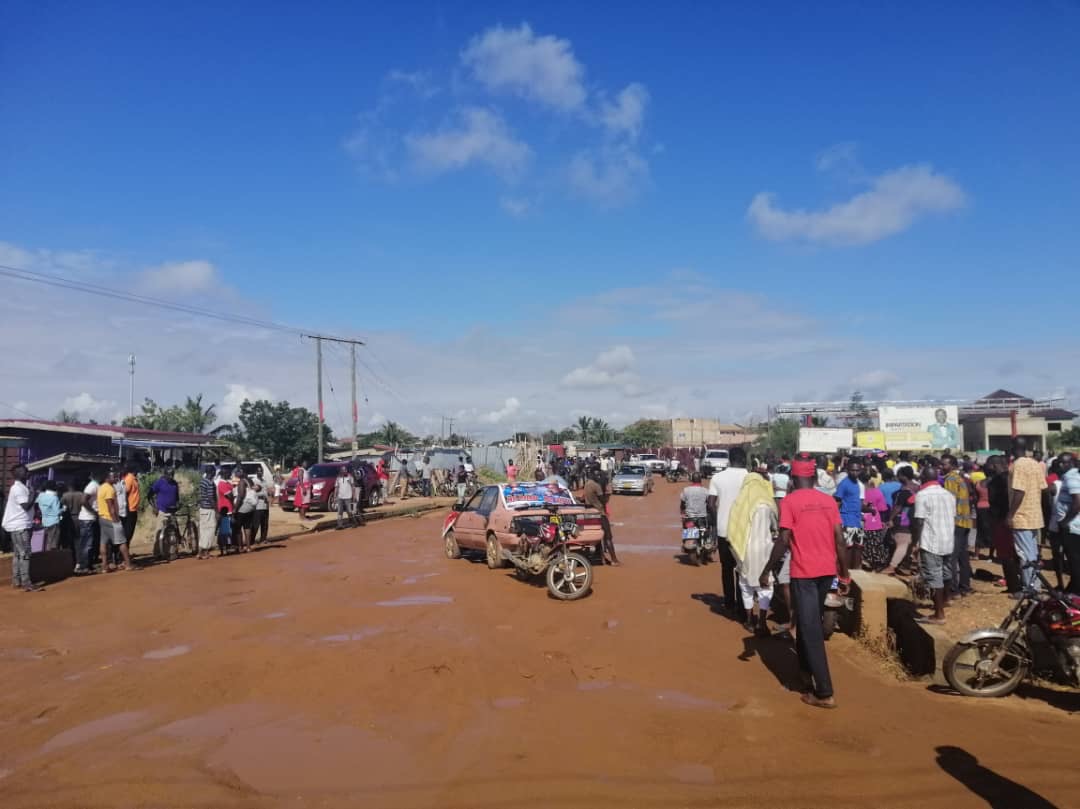 Commercial bus operators popularly known as trotro drivers in these communities have all parked their vehicles as they embark on a sit-down strike.
According to them, numerous complaints made to authorities have fallen on deaf ears hence, their decision to hit the streets today, Monday October 21, 2019.
The situation has left hundreds of commuters stranded as they have been forced to walk long distances to board vehicles to their various destinations.