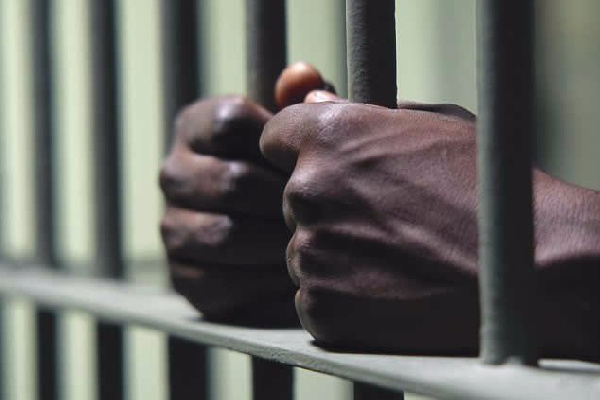 Mason slapped with 6-year jail term for raping autistic girl
A mason, who could not keep his zip closed, will spend the next six years in prison for raping an 18-year-old autistic girl.
The 34-year-old was found guilty of the act, by an Accra Circuit, and sent to jail to serve as a deterrent to others who pry on the vulnerable and molest them sexually.
On the day of his sentencing on Friday, Maxwell Mbawuli appeared in court in a cream-blue striped long-sleeved shirt over a pair of blue jeans and wore a remorseful face.
He had his hand behind him, standing in the dock, with tears streaming down his face, as the judge listened with rapt attention for words that might sway her.
In his pleas for mitigation, he told the almost empty court he wanted to be forgiven for sexually abusing the victim.
"I want the court to forgive me. I don't know how it happened," he said in Ga.
In a terse sentence that pronounced the accused person guilty, the presiding judge, Rita Abroakwa Doko, said, "After a series of cross-examination and evidence provided, I conclude that you raped the girl who is sick."
Background of the case
Facts of the case are that Maxwell Mbawuli was a shopkeeper and mason, who lived adjacent to the victim's mother's shop at Awudome Estates.
On Wednesday, February 1, 2018, at about 4:00 pm, while the victim's mother was not at home, the suspect went to the house, took advantage of the victim's condition and had sexual intercourse with her.
The victim's mother came back home around 7 pm, and the victim narrated her ordeal to the mother.
The victim, together with her mother, went to the police station and reported the case. Subsequently, she was given a medical form, and the victim was medically examined.
The accused was later arrested, but he denied the offence in his caution statement.
After investigations, the accused was charged with the offence and put before the court, where he was found guilty and sent to the Nsawam Prison to begin his new life.