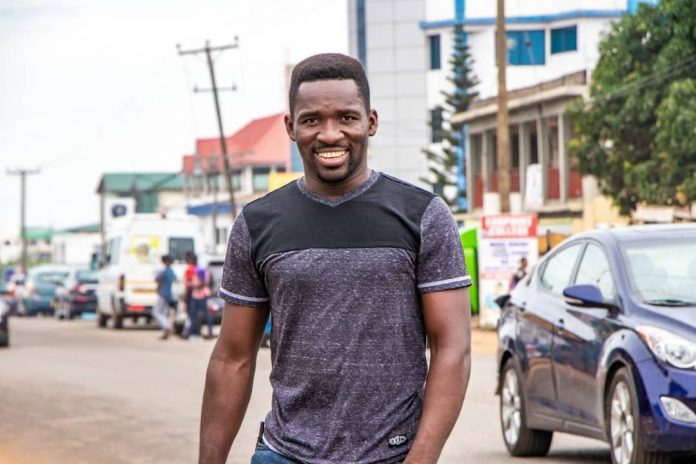 Medical report on Modern Ghana editor: No evidence of torture
It has emerged that the Medical Report on Emmanuel Abugri, the deputy editor of Modern Ghana website, contradicts claims by the journalist that he was tortured.
Abugri had earlier reported that he had been tortured and subjected to electric shocks while in the custody of National Security operatives. But a medical report, which was to corroborate his claims, could not find any evidence of his torture allegations.
According to the report, which was based on physical examination and X-rays, there were no abrasions or lacerations and no swelling even as at Saturday morning when the journalist was released and reported to the hospital for initial examination.
Tuesday's more detailed examination and X-rays also revealed no signs of torture. Parts of the report sighted by this reporter reads; "He is anisteric, not pale, hydration is fair, chest is clear and shows no abnormalities. He also has no swelling and no reddening of his eyes". X-ray reports also show no sign of injury to his tissues.
The reports were procured with an alias Seidu Abubakar but doctors say the person in question is the same as Mr. Abugri who had earlier made the first report to the hospital on Saturday. Police are also investigating why Mr Abugri used an Alias on his second visit to the hospital in procuring the medical report.
Torture victims would usually have symptoms visible within hours of their torture incidents. Mr Abugri's claims of receiving several slaps and punches as well as electric shocks were expected to at least leave traces visible to doctors. But it remains shocking that Doctors who examined him as well as X-ray results could not identify a single trace of his torture claims.
The journalist, who has now been charged with a number of offences, has been moving round from station to station claiming he was tortured together with his collegue, Emmanuel Britwum. But on Wednesday, Mr. Britwum through his lawyers denied the claim and dissociated himself from the claims of Abugri. TV Lawyer sampson Ayenini who had earlier announced himself as counsel for the journalists also issued a statement now distancing himself from Mr Britwum.
The latest development further weakens the claims by Mr. Abugri that he had been tortured. The National Security Council Secretariate earlier denied his claims and suggested it was a well calculated attempt to discredit the investigation and potential charges against the journalist.
This is not the first time a journalist has led the general public on a sympathy goose chase. In November 2005 editor of the Palaver newspaper Joojo Bruce Quansah feigned his disappearance for days only to resurface soaked in blood initially creating panic that he had been abducted and subjected to some inhumane treatment by unknown persons. This was at a time that some false reports published in his paper about the Kufour administration had attracted punitive damages in court. Forensic reports later showed the disappearance was staged and the blood being chicken blood.
Mr. Abugri has since been charged on a number of counts including stealing, conspiracy to commit crime, stealing and unauthorized access to electronic records.