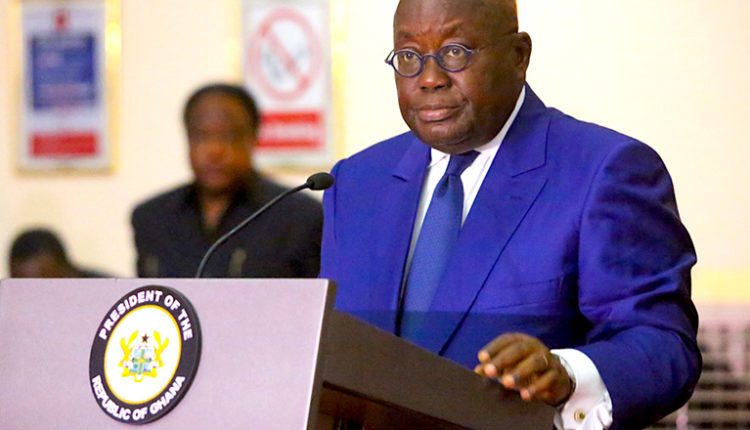 More airports to be constructed in Ghana- Nana Addo
President Nana Addo Dankwa Akufo-Addo has indicated that plans are underway to open up the country with the construction of additional airports, which will serve as feeders to the Kotoka International Airport (KIA).
Currently, 38 airlines are operating in Ghana, and they connect directly to 30 different destinations around the globe.
According to the President, Ghana's airport will continue to undergo systematic facelifts through rehabilitation.
Speaking at the opening of the 28th Airport Council International (ACI) Africa Annual General Assembly Conference and Exhibition on Tuesday in Accra, the President noted that Ghana's Aviation Industry has been growing steadily, largely due to the establishment of a dedicated Aviation Ministry.
"Ghana's aviation industry has seen considerable growth in recent years, made possible by the continuous creation of a stable political, social, and economic climate. We have liberalized the regulatory framework in which the industry operates, " he indicated.
He added that, the ministry has also abolished the 17.5% Value Added Tax (VAT) on domestic airfares, which led to almost a doubling of domestic passenger traffic.
President Akufo-Addo believes all these initiatives have led to an increase in International passenger numbers by 6.7% as at September 2019 with an air freight movement also increasing to 5.9%.
He further revealed that the Aviation Ministry had initiated a plan known as an Aviation Driven Development that sought to make the aviation industry a key driver of the country's socio-economic transformation.
Nana Addo said the progress being made in the aviation sector is ample evidence that his government's commitment to collaborate and cooperate with all industry stakeholders, and also to champion the cause of global and regional policies such as the "No Country Left Behind initiative" single African air transport market, thereby enhance safety and security.