Motorcycle accidents spike road fatalities for April 2020
The increased use of motorcycles during the partial lockdown has resulted in more than half of the fatalities for April 2020, data from the Motor Traffic and Transport Department (MTTD) of the Ghana Police Service has revealed.
Out of 143 road fatalities recorded for April, 76 representing 58% were attributed to motorcycles, while 32 were caused by private vehicles and 35 commercial cars.
Okada riders are our current headache as 600 die annually– Road Safety Authority
Total vehicles involved in crashes were 1, 452, out of which 378 were motorcycles, 540 were private vehicles and 534 commercial cars. The records for private and commercial vehicles dipped, except motorcycles which consist of motorbikes, bicycles, handcarts and tricycles under the classification of vehicles by the MTTD.
This showed a trend of more commercial vehicles involved in accidents, but fewer deaths. In contrast, fewer motorcycles were involved in crashes but rather more deaths.
Ashanti Region alone recorded the highest with 64 crashes, 62 injuries and 14 deaths. Greater Accra had 53 crashes, 31 injuries and 8 deaths, while the Eastern Region registered 44 crashes, 42 injuries and 9 deaths.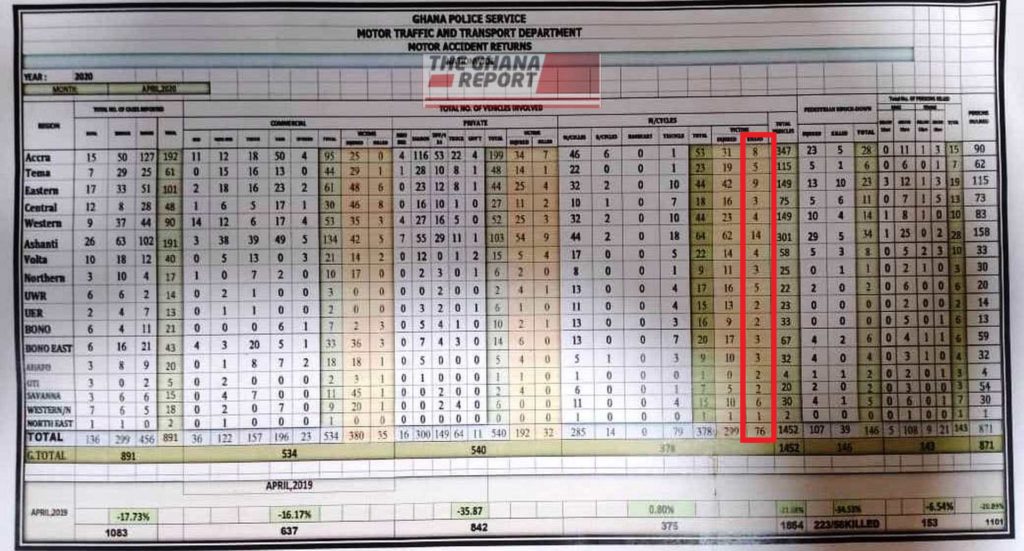 Ghana imposed a partial lockdown in Accra, Tema, Kasoa and Kumasi on March 30. It was lifted after three weeks, on April 20 as the coronavirus continued to spread.
However, the restrictions could not halt road carnage by motorcycles which were approximately two deaths for every three fatalities.
16 out of 20 accidents over the weekend were from okada, ban it now – Korle bu demands
This was in contrast to the country's lowest total deaths since September 2017, which was achieved in April 2020, mainly due to coronavirus movement restrictions.
Comparatively, motorcycles accounted for 69 deaths out of 445 crashes in March, 60 out of 399 in February and 79 out of 428 in January.
Ironically, motorbikes carrying pillion riders were banned during the period of the lockdown.
The Head of Education, Research, and Training at the MTTD, Superintendent Alex Obeng, lamented the increase in motorbike deaths. At the same time, the other parameters saw a dip.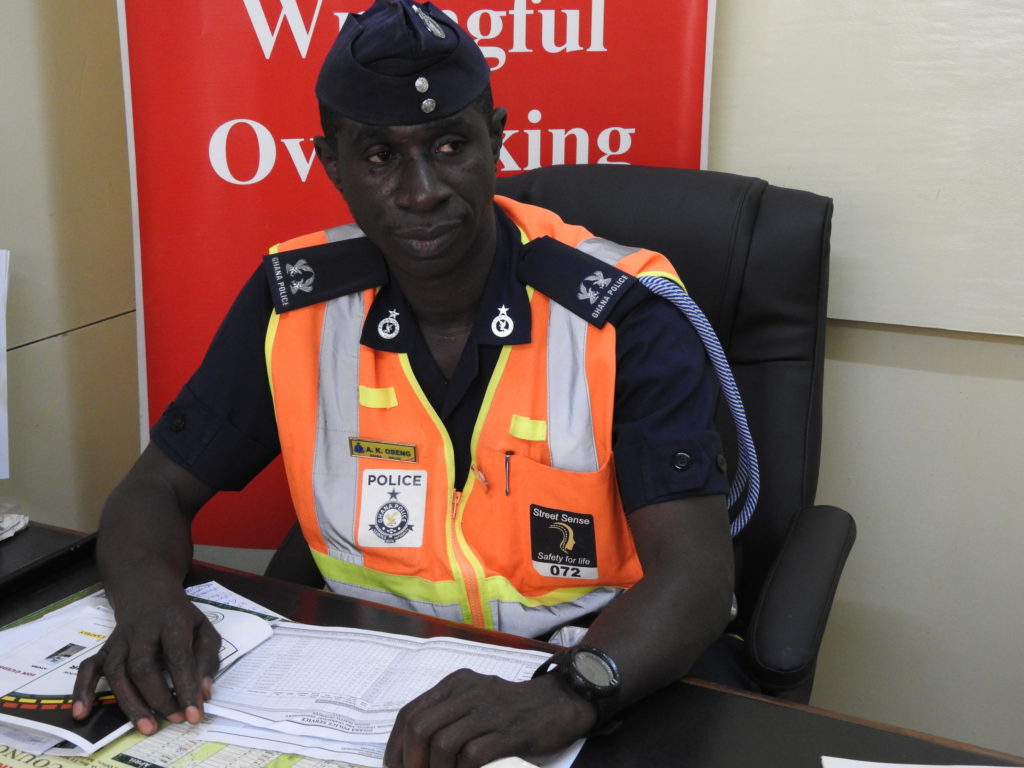 "This is worrying, and it is obvious that motorcycle use has become dangerous and unsafe as a result of shifting to a motorcycle than any other mode of commuting on the road during the lockdown period," he said.
He cited indiscipline as the major cause of the fatalities and highlighted, "The attention has now shifted outside Accra and Tema to the middle portions of Ghana particularly Western, Ashanti, Volta, Western North, Eastern."
Set up schools to train 'Okada' drivers before reviewing ban – Police
He emphasised that "motorcycle is a worrying thing". He maintained that the MTTD would not relent on its efforts on clamping down illegal use and violation of road regulations.
He pointed out that even though the use of motorcycles for a private purpose was not prohibited, riders must adhere to safety rules and guidelines.
Motorcycle deaths have been the bane of authorities for several years, especially for commercial purposes.
The police had to embark on a massive clampdown and the ceasing of motorcycles as many Okada riders poured on to the streets shortly after the lockdown was lifted.