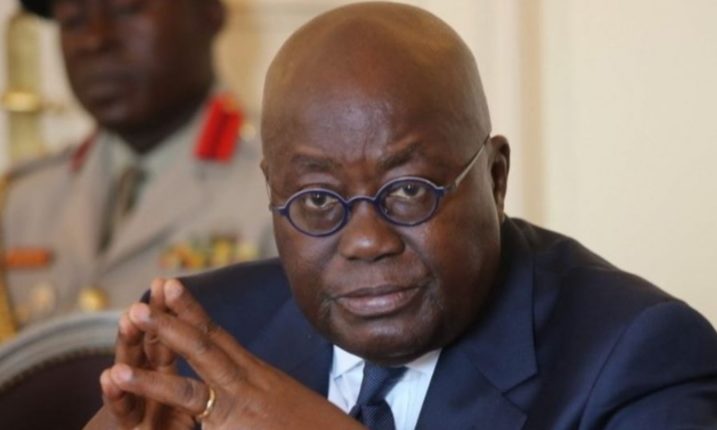 Nana Addo has failed in corruption fight – Vitus Azeem
Anti-corruption crusader and Vitus Azeem says President Akufo-Addo has woefully failed at tackling the deep-rooted corruption that is crippling the country.
To him, corruption is also prevalent in the Akufo-Addo government
Speaking on Eyewitness News, Mr. Azeem who is a former Executive Director of the Ghana Integrity Initiative indicated that corruption has been increasing over the decades but the Akufo Addo government tops the list as the administration with the most cases of corruption.
"People voted because the President had promised that he was going to tackle corruption head on, so he raised our expectation.  So, in my observation, he has failed because he may be personally incorruptible but he appoints people who do things wrongly but he has not done anything about it.  So, he cannot be exonerated from blame. I think he has failed. "
When asked if the recent suspension and dismissal of 'corrupt' government officials is not enough proof of the government fight against corruption, Mr. Azeem described such actions as "mere political gimmicks"as no hard decisions were taken after preliminary investigative processes.
He added that actions taken to deal with alleged corrupt officials have been kneejerk and not punitive enough.
"People are sacked, others are suspended but what really is the basis? There are halfhearted measures that he takes.  And that doesn't discourage anybody from engaging in corruption.  You see what is happening and you begin to question if they are serious actions or they are just taking it because people are making noise.  If you decide to do something  then you have to do it seriously. Why must it take him too long for him to get the lawyers and investigators to do their jobs."
Despite similar attacks on its reputation, the New Patriotic Party (NPP) government has mounted a spirited defense for its corruption fight especially with the establishment of the Office of the Special Prosecutor.
But the office has been chastised by Ghanaians for being ineffective in its fight against corruption over a year since it was established.
The man in charge of that office, Martin Amidu has complained that, although his outfit is doing everything possible to fight corruption, the hindrances of government appointees are making things difficult.