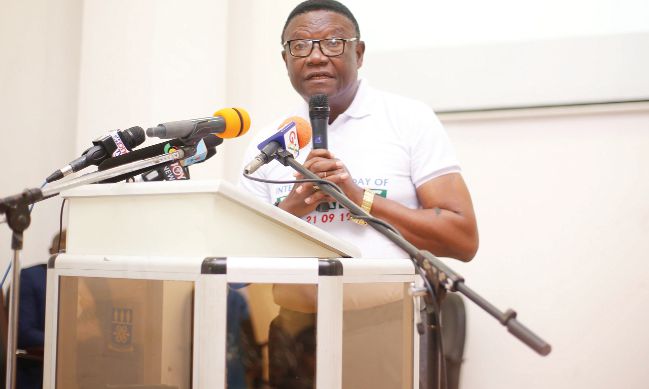 National Peace Council charges media to be 'responsible' ahead of 2020 elections
The National Peace Council has urged the media to maintain the highest level of professionalism in their work with key focus in responsible reportage that seeks to promote peace in the country.
The council's advise comes ahead of the 2020 electioneering period where there has been so much call for peace even as the country goes to the polls next year.
At a media engagement in Accra, the Chairman of the National Peace Council, Professor Emmanuel Asante reiterated the need for the media not to compromise on their gatekeeping role.
According to them, doing this will ensure that 'powerful people' are always kept in line when it comes to accountability.
"We believe that we have a responsibility for the people of this nation for our democracy, for the development of Ghana and we believe that the media has a responsibility to educate the people and also hold others in check as gatekeepers, " he said to journalists at the briefing.
"You should not compromise on this role, " he reiterated.
The Council advised the media to hold on to its responsibility of educating the public on their rights and responsibilities as citizens.
Meanwhile, the Council, during the International Day of Peace celebration had called on Ghanaians to buckle up in protecting the country's peace in the face of increasing threats that seeks to undermine or disrupt the peace in the country.
"The need for peace in this country has never been more apparent than this present time when our elections are more fiercely contested, our youth becoming increasingly agitated over limited opportunities, political vigilantism, recent kidnappings and murders of prominent persons with impunity eating into the very fabric of our society, "the Chairman of the Council, Prof. Emmanuel Asante, said.