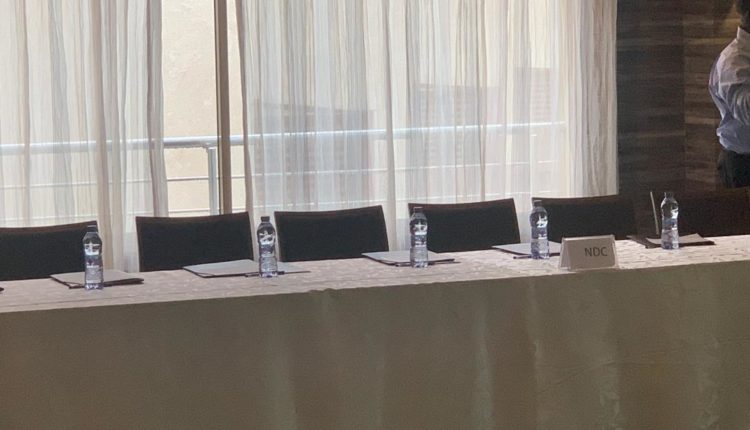 NDC absent from final 'Vigilantism' Dialogue
At the final dialogue to address the menace of party 'vigilantism', the opposition National Democratic Congress was absent.
At Peduase Lodge where the dialogue was held, five seats reserved for the party's representatives remained empty.
The Peace Council, mediator of the talks between the governing New Patriotic Party and the National Democratic Congress proceeded with the meeting nonetheless.
The meeting was the fourth and final dialogue between the stakeholders.
The Peace Council Chairman Prof Emmanuel Asante presented guidelines to the NPP which was drafted by a technical committee.
The guidelines included practical ways to end the menace of 'party vigilantism' which has plagued the country more markedly under the Akufo-Addo administration.
Party foot soldiers have stormed public buildings to harass and assault public officials as they push for jobs, contracts and appointments of their favourites.
The President, Nana Akufo-Addo after much pressure public criticisms called for a dialogue between the NPP and NDC.
But the process for setting up the talks was dotted with incidents of mistrusts and mutual suspicion.