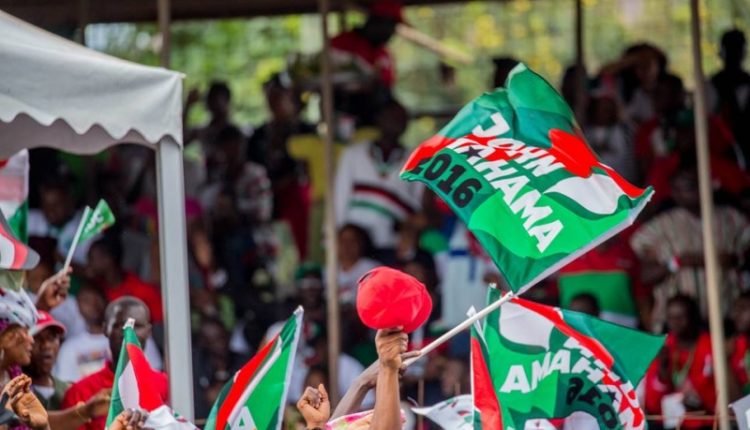 NDC inaugurates 21-member manifesto committee
The opposition National Democratic Congress (NDC) has inaugurated a twenty-one member election manifesto committee in its quest to recapture power in the 2020 elections.
The 21-member committee is expected to hold discussions with other stakeholders such as labour movements, civil society organisations and important key players in the country to come out with a well-designed manifesto that will focus on alleviating people from poverty and other economic hardships.
Chaired by a former Minister of Health under the Mills-led administration, Professor Kwaku Danso-Boafo, the committee will tour all the 16 regions of the country in an attempt to solicit the views and concerns of the ordinary Ghanaian regarding how they would want the party to govern them.
Some of the members of the committee include; four former ministers, two former NDC flagbearer aspirants, Goosie Tanoh and Dr. Ekwow Spio-Garbrah and a former deputy Governor of the Bank of Ghana Dr. Johnson Asiamah.
Throwing more light on the work of the committee, the NDC's National Chairman, Samuel Ofosu-Ampofo said the committee would engage professional groups and relevant stakeholders in formulating a "working document that will detail the expectations and areas Ghanaians would want the NDC government to focus on".
"The committee will engage market women, farmers, fishermen, drivers and security agencies in its bid to design the right working manifesto that will redeem Ghana from its present economic headache," he added.
Find below names of persons who constitute the committee
1. Alex Mould
2. Prof GKT Oduro
3. Sabastian Deh
4. Napoleon Kpoh
5. Prof Kwaku Danso-Boafo
6. Opoku Kyeretwie
7. Michael Abbey
8. Spio Garbah
9. Prof Asiama
10. AGI Expert
11. Prof Nana Jane Opoku Agyeman
12. Harruna Iddrisu
13. Nana Oye Lithur
14. Benedict Lassey
15. Sam Pee Yalley
16. Prof John Gatsi
17. Dr. Johnson Asiama
18. Dr. Alhassan Yakubu
19. Dr. William Ahadzie
20. Goosie Tanoh
21. Peter Otokunor