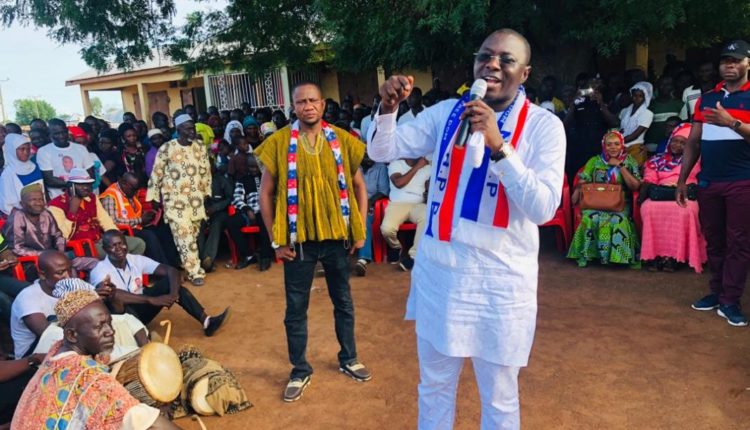 NDC members declare support for Amin Adam in Karaga
Four prominent NDC members have joined the ruling NPP in the Karaga constituency.
The members are Mba Yamba, former Communications Officer  of the party in the Karaga , Mr. Ayaro, a former Deputy Constituency Organizer of NDC, Afa Suhununu a prominent farmer in the area and Yakubu Jina, a member.
The defectors have since joined the campaign of deputy Energy minister Dr. Amin Adam and are seen with him on his rounds.
Also, an NDC youth group in Karaga called Begplin numbering about 50 today defected to the NPP.
These defections were made when the NPP parliamentary candidate toured the constituency to thank NPP delegates, the chiefs and people of Karaga for their massive endorsement during the recent NPP parliamentary primaries.
Reports further show other defections have taken place since Dr. Amin Adam won the primaries.
He assured them of the continuous determination by President Nana Akufo-Addo to addressing their development challenges through the provision of educational facilities, free senior high school, district scholarship scheme, good drinking water and affordable health among others.
He promised to be a good son and servant to them and will ensure that they get what is due them from the National cake when he is elected the MP for the area.
He appealed to them to retain President Akufo-Addo in government and vote for him as MP.