NDC running mate hits campaign trail with visit to hometown
The National Democratic Congress (NDC) running mate, Jane Naana Opoku Agyemang, on Tuesday fired her campaign with a visit to her hometown at Komenda in the Central Region to introduce herself to the chiefs and people.
Two days after she was outdoored as the woman to partner the NDC Presidential candidate, John Dramani Mahama in his comeback bid, she headed to the coastal community to seek the blessing of her people and traditional leaders.
The choice of Prof Opoku-Agyeman means the NDC is sticking its faith with the Central Region where it has picked most of its running mates since 1992— Ekow Nkensen Arkaah (1992); J.E.A Mills (1996) and Paa Kwesi Amissah-Arthur (2012 & 2016).
On her first day on the campaign trail, scores of residents of the area that had in the recent past been a shared turf between the NDC and the Convention Peoples Party (CPP) turned up to welcome her.
But it was the chiefs that had audience first. Prof. Naana Opoku-Agyemang first visited the Omanhene of the Komenda Traditional Area, Nana Kojo Kru II, to ask for his blessings.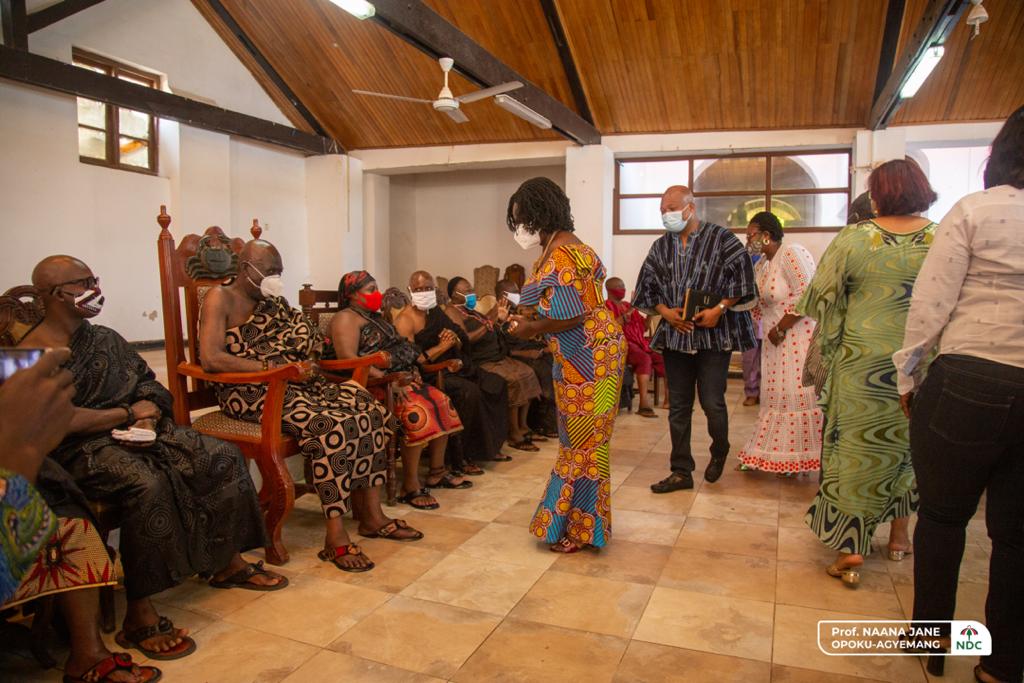 "Under the normal circumstances, I was supposed to visit my father to seek his thoughts when the invitation was extended to me. However, the urgent nature of the invitation made it impossible. All the same, I reached out to my Father on the phone for his blessings.
"I'm here to inform my father that what I told him about on phone has in deed, happened and to seek his fatherly blessings. This is why I'm here. My father, here I am. Your daughter is now running mate to the NDC flag bearer."
With one of his subjects gunning for the country's highest office, Nana Kru had some kind words.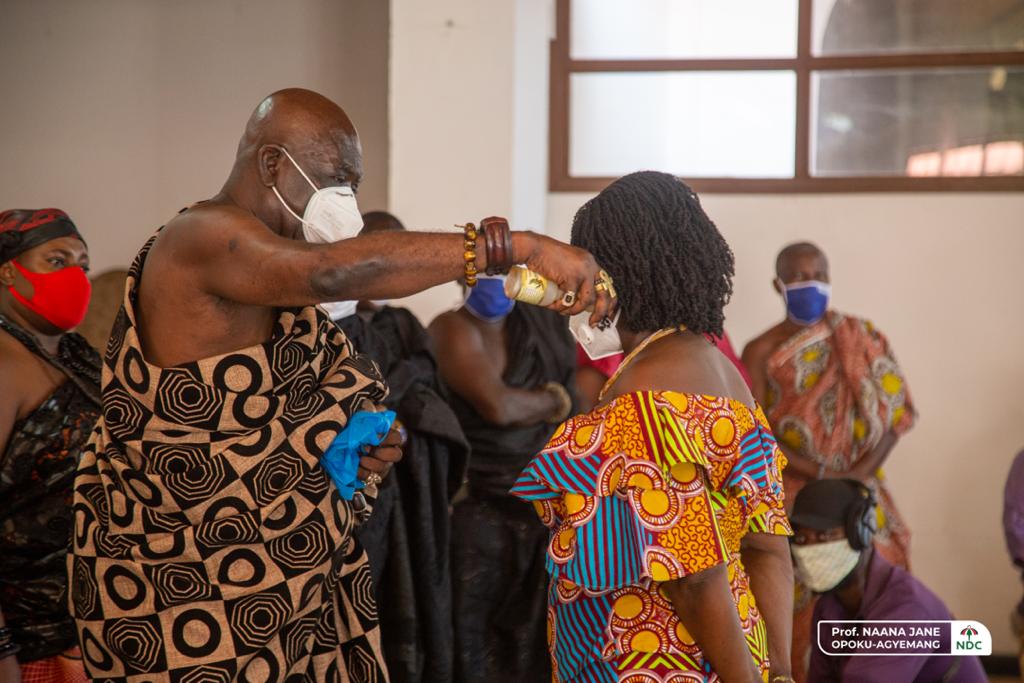 In 2008, Prof Opoku-Agyemang became Ghana's first female Vice-Chancellor. That moment the Komenda overlord said provided an opportunity to discover something unique in the university don.
"I discovered your relationship with us and your works, even in Komenda here. I thus got my palace to even hand over the royal staff to you. That staff is the staff of the royal stool. You made it easier for us because you never abandoned us.
"You are my daughter, my loving daughter. We gave birth to you for a purpose, and that purpose, you have always lived it. We are proud of you. We know that you were selected not just because you are a woman, but because you are extremely competent," he said.
Outside the palace, a jubilant crowd was waiting at the Komenda Lorry Park.
Prof Opoku-Agyemang told the party supporters he was in the town to seek their support and blessings ahead of the December 7 polls.
"I was outdoored yesterday [Monday] and tradition demands that I come home to seek your support," she said.