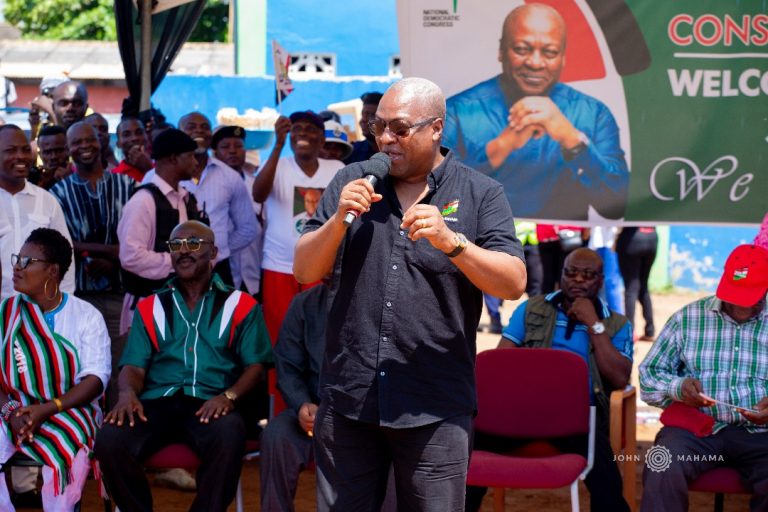 NDC solved dumsor, not NPP – Mahama
Former President John Dramani Mahama says the energy crisis, known as 'dumsor', was resolved by his administration and not the Akufo-Addo government.
He, therefore, advised the New Patriotic Party (NPP) to stop deceiving Ghanaians that their government resolved the power crisis.
Addressing delegates of the National Democratic Congress (NDC) at the Adentan constituency as part of his five-day campaign tour of the Greater Accra Region, Mr Mahama described as false, claims by NPP officials that they solved 'dumsor'.
He explained that every single additional generation capacity of electricity currently in Ghana was put in place by the NDC administration, including Ameri power and KarPower plant. "But today some people are trying to take the credit for solving 'dumsor' when they haven't added a single megawatt of electricity to Ghana's power generation," he said.
According to Mr Mahama, it was the work done by his administration in the energy sector that made him declare in 2016 that Ghana will become a net exporter of electricity.
He, therefore, wondered why President Akufo-Addo would make a similar announcement and claim the credit for resolving the energy crisis.
He said the NDC administration also stabilised the economy after fixing the energy crisis.
Former President Mahama was hopeful that the NDC will return to power in 2020 and urged members of the party to unite and work hard for victory.
He also committed himself to work hard to reduce the high cost of living in the country as well as provide jobs when elected in the next elections.
source: starrfmonline