NDC visits 4 members jailed for corruption
Some executives and key figures from the opposition National Democratic Congress (NDC) have paid a visit to four former appointees jailed for criminal offences at the Nsawam Medium Security Prison.
The four inmates are Mr Abuga Pele, a former National Coordinator for the Youth Employment Agency (YEA); who was jailed in 2018 in connection with the GHC 4.1 million GYEEDA Scandal.
The others are Eugene Baffoe-Bonnie, a former board chairman of the National Communications Authority (NCA); William Matthew Tetteh Tevie, a former Director-General of the NCA and Alhaji Salifu Mimina Osman, a former Deputy National Security Coordinator who were all jailed last week for causing financial loss to the state to the tune of $4 million. They were imprisoned for a scandal involving the procurement of security equipment for the National Security operations.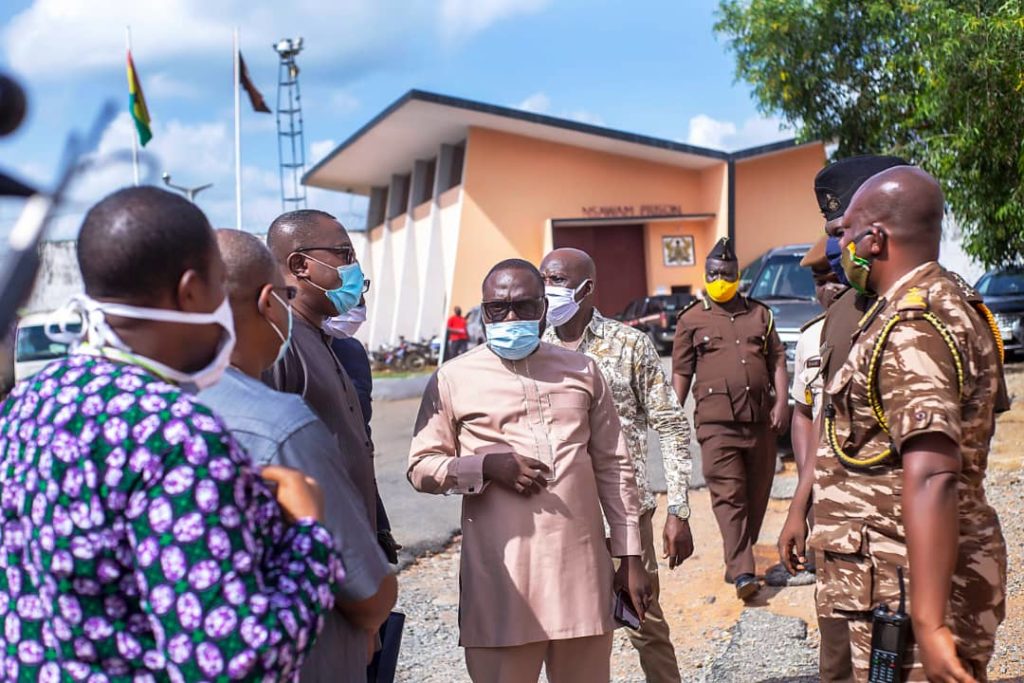 The National Chairman of the NDC, Samuel Ofosu Ampofu, led the delegation. He was accompanied by NDC Deputy General Secretary, Peter Otukonor; a former Health Minister, Alex Segbefia; and private legal practitioner, Abraham Amaliba.
Speaking to the media after the visit, Mr. Ofosu Ampofu indicated after the four members, as well as others, were in high spirits and were being catered for very well by the prison officers
Meanwhile, as part of the visit, the delegation also donated Personal Protective Equipment (PPE) and sanitary items to the prison.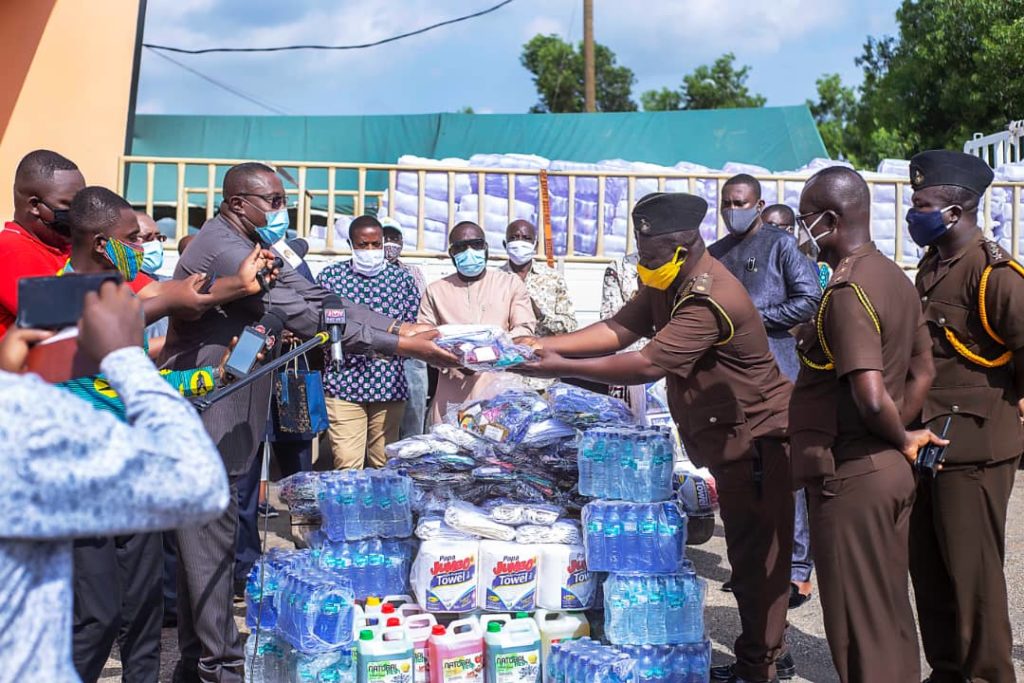 Mr Ofosu Ampofu stated that the donation was a sequel to earlier donations made by the Flagbearer of the party, former President John Mahama to some health institutions across the country.
He added that a similar donation exercise had already taken place at the Kumasi Prison in the Ashanti Region.
Mr Ofosu Ampofu also said the donation was to help prison officers protect themselves and the prison inmates from contracting the deadly COVID-19 disease.
They supported the prison with 1300 nose masks;  500 bags of water, liquid soaps, sanitisers, boxes of bottled water and other toiletries.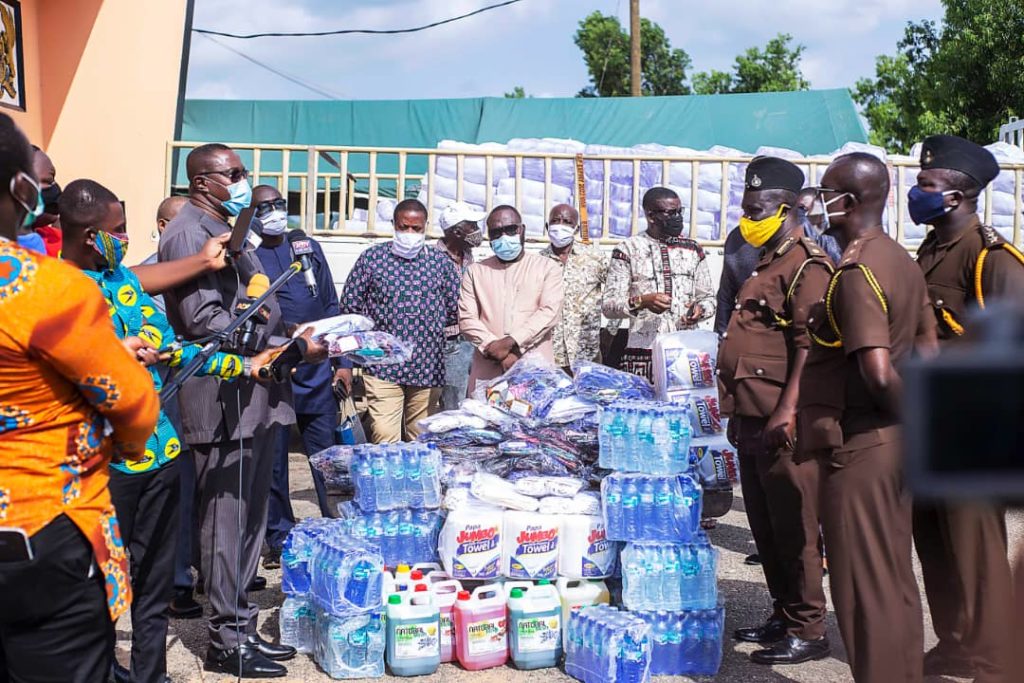 Receiving the items on behalf of the prison authority, PRO of Nsawam Prison, DSP Adamu Latif Abdul, expressed appreciation to the NDC and former President John Mahama and added that the items would be used for the intended purpose.