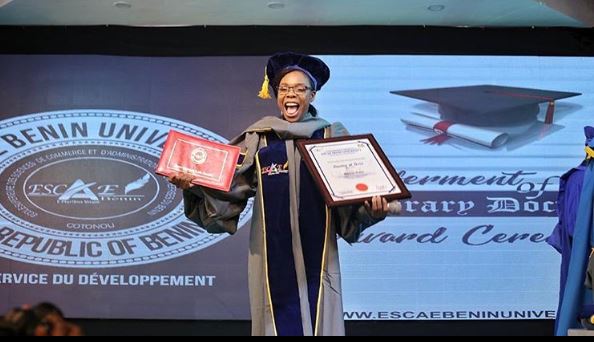 Nigerian choreographer bags doctorate degree
Nigerian choreography, Kafayat Shafau-Ameh, has been conferred with a doctorate degree.
For her contribution to the entertainment industry, the dancer popularly known as Kaffy was honoured by the Escae Benin University in Benin State, Nigeria.
"As a child, I looked through the Guinness book of world records and 18 years later I broke a Guinness world record. As a teenager, I pictured my face on billboards and on TV and I saw it happen, I lived it" she said.
The mother of two took to social media to share the news with her fans.
"I am here surrounded by Academics honoring me not for a certificate but for the application of every ounce of knowledge I have acquired in life both in school and on the street."
According to her, the award is not just for her but for the dance industry.
Kaffy is the founder and owner of Imagneto Dance Company.
In 2006, Kaffy led her dance group to break the Guinness Book of Record for "Longest Dance Party" after they danced for 55hours and 40minutes.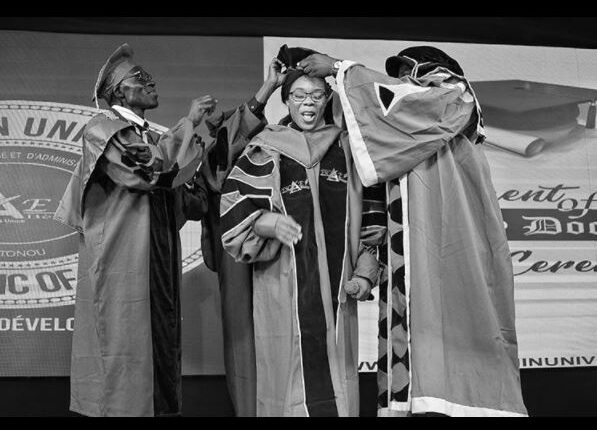 In 2017, she created 'The Dance Workshop ' a dance convention aimed at training and mentoring professional dancers as well as promoting cultural exchange within the Nigerian dance industry.