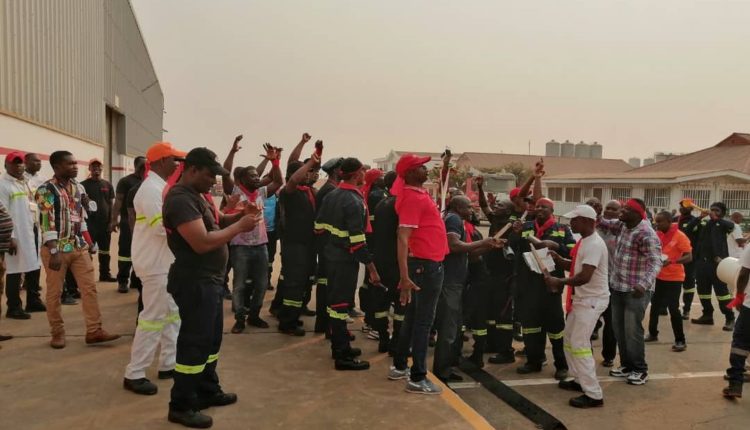 'No Seth, No work' – Coca Cola workers protest MD removal enters Day 9
Workers of Coca Cola bottling company have continued their protest against Management decision to remove the Managing Director, Seth Adu-Baah.
They have been protesting since Monday, January 20, 2020, describing the removal of the Ghanaian MD as unfair.
This Wednesday morning, the agitated workers prevented the HR Manager, Angela Abraham from entering the company.
The Assistant Secretary of the local union, George Gyimah Sarpong, in a JoyNews interview monitored by theghanareport.com accused the HR Manager  Angelina Abraham of masterminding the MD's removal.
"Mr. Baah has been a major mouthpiece of the workers over the years. This morning we are protesting strongly against the Human Resource Manager, " he said urged on by other workers.
"She also needs to be shown the exit " he stressed.
"We need our MD back, we need our own kind. He is the only Ghanaian among the executives of Coca Cola International, " he said amidst chants from agitated protestors.
There are multiple reports of the workers accusing the company's Managing Director for West Africa Felix Gomez, a Senegalese, of instigating the removal of Seth Adu-Baah who was appointed MD in 2018.
The workers believe Ghanaian managers in executive positions with the West African bottling plants of Coca-Cola are being unfairly targeted for removal.
"He has done that in Liberia. He has succeeded in Sierra Leone, he has succeeded in The Gambia but we are saying no way in Ghana"
Assistant Secretary of the Local chapter of the Industrial and Commercial Workers Union of the Coca Cola Company, George Gyimah Sarpong told Citi FM days ago.
The workers extolled Mr. Adu-Baah's industry experience and claimed the MD resisted plans to lay off 150 workers, hence his removal.
Meanwhile, Head of Public Affairs and Communications Manager of Coca Cola, Bethel Yeboah said the situation is unfortunate.
He added that management is currently in a closed-door meeting to address the causes of the agitations.
Mr. Yeboah also said management will officially respond to all concerns by January 30.
Who is Seth Adu-Baah?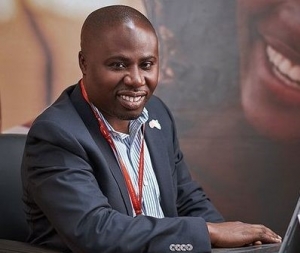 A background of Seth Adu-Baah published on the internet explained, he joined the company as a management accountant.
His position ensured he put the acquired skills in strategic management, production operations, finance and accounting, tax administration and advisory, supply chain management, leadership, and people management to practice.
He quickly moved up to become head of finance for the group's operations in Sierra Leone.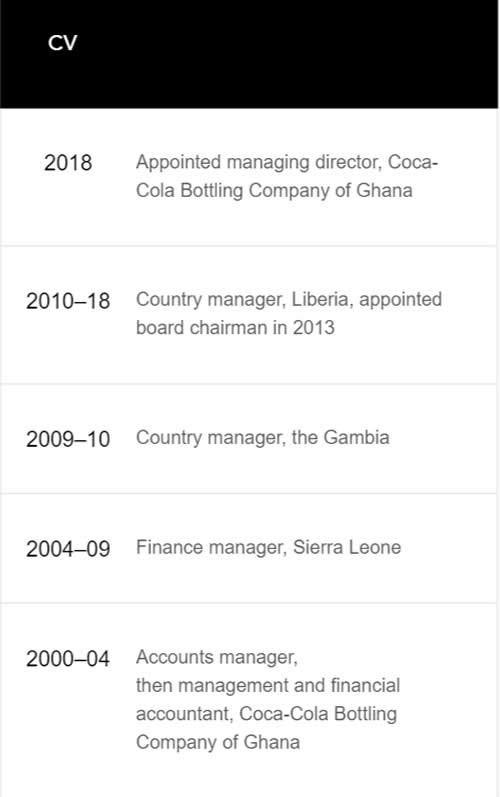 Seth Adu-Baah has worked in Ghana, Gambia, Sierra Leone and Liberia where he was country manager.
When he was appointed country manager in Liberia in 2010, he uncovered a US$2m fraud and brought in forensic auditors to do a comprehensive audit.
For the next two years, Adu-Baah was accompanied at all times in Liberia by armed Ghanaian bodyguards.
He has an MBA in Business Administration and Management, Finance (University of Ghana), Strategic Leadership (Crafield University), Business Improvement (ESADE Business & Law School), Executive Learning, Business/ Commerce (The London School of Economics[LSE])