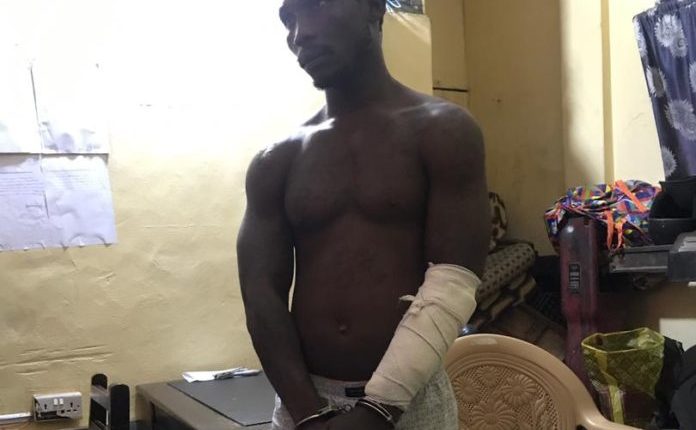 Kumasi's most wanted suspect finally arrested
Police in the Ashanti region have arrested the region's most wanted criminal, Baba Musah.
Musah has been described as one of the region's deadliest criminal.
He has been on the regional command's wanted list for over six (6) years. This dates back into the era of Commissioner of Police (COP) Kofi Nathan Boakye.
The suspect was arrested on Sunday at Sawaba, a suburb in the Asokore Mampong municipality at about 4 pm.
According to the police, Musah is suspected to have been involved in most of the serious crimes including murders and armed robbery.
Combating crime
As part of efforts to combat crime this festive season, the Ghana Police Service has launched Operation Father Christmas.
During this period, police personnel will be deployed to commercial centers including markets and other areas known for criminal activities.
Statistics from the National Road Safety Authority show that road accidents increase during the yuletide.
Also during this period of Christmas and the New year, there is often heavy vehicular traffic.
Operation Father Christmas will among other things see to it that police personnel are readily available to protect lives and properties as well as maintain law and order across the country.