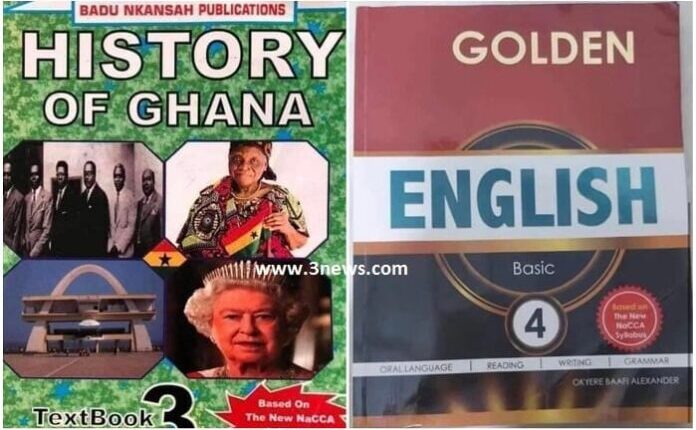 NPP condemns 'bigoted' textbooks
The governing New Patriotic Party (NPP) has strongly condemned publishers of the controversial textbooks for basic schools, describing the publications as bigoted stereotyping.
"Distortions of history and bigoted stereotyping of ethnic groups cannot be the basis upon which the social identity of our children is nurtured and established, said a statement signed, Communications Director, Yaw Buaben Asamoah.
"In our world today, there is no profit to ethnic dominance or subjugation considering the universal values that globalization imposes on us," the statement added,
It follows an outrage by a section of the public over portions of the textbook for primary school children which appeared to denigrate Ewes and other tribes in the country.
National Council for Curriculum Accreditation (NaCCA) explained that the said textbooks had not been approved for use.
Despite the non-approval of these books, they had found their way onto the market.
The NPP in its statement, however, urged NaCCA to sanction the publishers behind the textbooks.
"While we note that the NaCCA has not approved the publication, the NPP is urging them to refine and enforce their rules without fear or favour."
 "Current global values project universal human rights, encompassing respect for all peoples irrespective of nationality, ethnicity, religion, culture or gender", adding: "Economies are being built on digital technology and innovation, creativity and skills development."
"These are what will drive international competitiveness for Ghana and open opportunities for our young people to master their talents and fulfil their dreams," said the NPP
Meanwhile, Badu Nkansah Publications, publishers of the 'History of Ghana' has rendered an apology for its portrayal of Ewes in the publication.
The Ghana Publishers Association has stated that it would not countenance any indiscipline on the part of industry players who flout guidelines and regulations in submitting their contents to NaCCA for approval.
President of the Ghana Publishers Association, Asare Konado Yamoah, has explained that Badu Nkansah Publications has begun withdrawing the said textbooks from schools and the shelves of bookshops.
"This issue about unapproved textbooks has been a matter of grave concern to publishers, and we have written to NaCCA. We have expressed our misgivings and called for stiffer punishment for those selling unapproved books," Mr Yamoah said.
He expressed concern that the controversial reading material may disorient unsuspecting readers.