NPP group will petition Akufo-Addo to impeach Domelevo soon – NDC predicts
Johnson Asiedu Nketiah is NDC General Secretary
The opposition National Democratic Congress (NDC) has outlined tactics it claims government intends to use in kicking out of office, the Auditor-General, Daniel Domelevo.
At a press conference Monday, the largest opposition party said the plans are far advanced and would be put into action in no time.
"The Alliance for Accountable Governance (AFAG), an NPP offshoot which has been used to carry out this vendetta, would petition the President in the coming days for the removal of the Auditor-General," General Secretary of the NDC, Johnson Asiedu Nketiah alleged.
He said the invitation from the Economic and Organized Crime Office (EOCO) to Domelevo  was the beginning of the grand scheme to get him out of office.
The Office commenced an investigation into the office of the outspoken anti-corruption campaigner over alleged procurement breaches.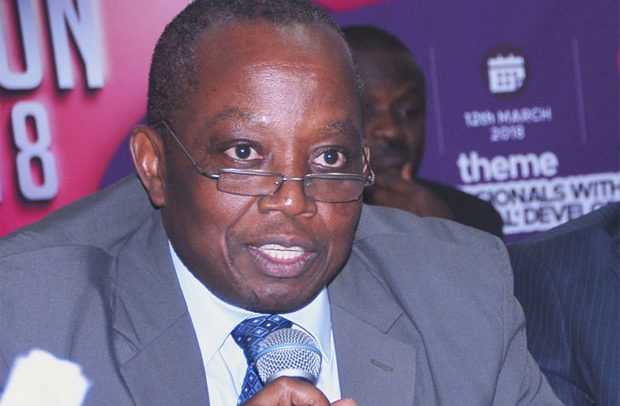 But the NDC is alleging that government is just only using the state institution to haunt the A-G in an attempt to gag him.
The Auditor-General has, however, received overwhelming support from some 21 reputable Civil Society Organizations (CSOs) and anti-corruption organizations amid the EOCO probe. 
The CSOs maintain the A-G has been cleared of any wrongdoing since the said procurement breaches have already been investigated.
Daniel Domelevo has challenged EOCO over its powers to investigate his outfit.
According to him, EOCO has no mandate to probe him or his outfit after that power was taken from the investigative body.
In a letter to EOCO, Mr. Domelevo demanded an apology from EOCO for investigating him "illegally".
He has ,however, dragged EOCO to court over the matter urging the court to declare the investigation illegal.