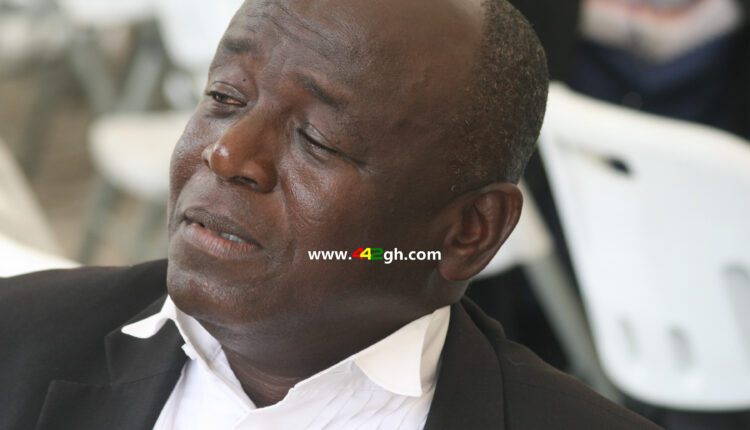 Ntow Fianko call for boycott of new GFA congress plans
Former Division One League Board Chairman and lawyer Ntow Fianko has opposed the September 1 date picked by the Ghana Football Association (GFA) as the date for its 26th Ordinary Congress.
The GFA, in a letter to its stakeholder, informed them that it has rescheduled the date for Congress from August 27 to September 1, 2020.
Incidentally, it is the same day the Court of Arbitration for Sports (CAS) is expected to give its verdict on the case between Wilfred Osei Kwaku Palmer and the GFA.
The GFA president could lose his post in the verdict after Palmer challenged his election.
The football administrator has, therefore, urged clubs to boycott the date set for the congress.
"Can't we get any other date apart from  September 1 for the congress?" Ntow Fianko quizzed in an interview with Happy FM.
"If we at congress everybody will be in a panic mood. We should all wait for the CAS ruling so we know our stand before we go to Congress.
"People will be too anxious to know the outcome of the verdict. We cannot be waiting for the CAS verdict on the day of Congress. That date is a serious day because that is the day will know the fate of Ghana football.
He, therefore, called on the Ghana FA to reschedule the congress to a later date.
After postponing the verdict twice, the Court of Arbitration for Sports (CAS) is expected to give its judgment come September 1, on a case which Osei Kwaku Palmer is challenging the Normalisation Committee's (NC) decision to disqualify him from contesting for the GFA elections for failing to pay 10 per cent of the transfer fee of Joseph Paintsil from Tema Youth to Belgian side Genk in 2018.