Number of congregants should not measure church growth – President Akufo-Addo
The President, Nana Addo Dankwa Akufo-Addo, has opined that the number of congregants that attend the church should not measure the growth of churches in the country.
Rather, he is of the view that the growth of the church should be measured by the quality of its members who devout themselves in productive ventures for national growth.
Nana Akufo-Addo made these remarks when he joined the Ash Town Seventh Day Adventist (SDA) church, last Saturday, October 16, to mark their centenary anniversary celebration.
"The growth of the Church should be measured not only in the number of its followers, but also in the quality of its members, who are dedicated to uphold the spiritual virtues of Jesus Christ, and who want to help build a prosperous and progressive Ghana," the president said.
He then urged members of the Ash Town SDA Church, and all faithful disciples of Christ, to rise to their religious responsibilities, and stimulate the desired motivational spirit of renewal and transformation towards effective nation-building.
Reiterating his commitment to building a Ghana Beyond Aid, and acknowledging the role of the church in nation building, the president said, "with the help of the Church, I am confident that we can realise this vision."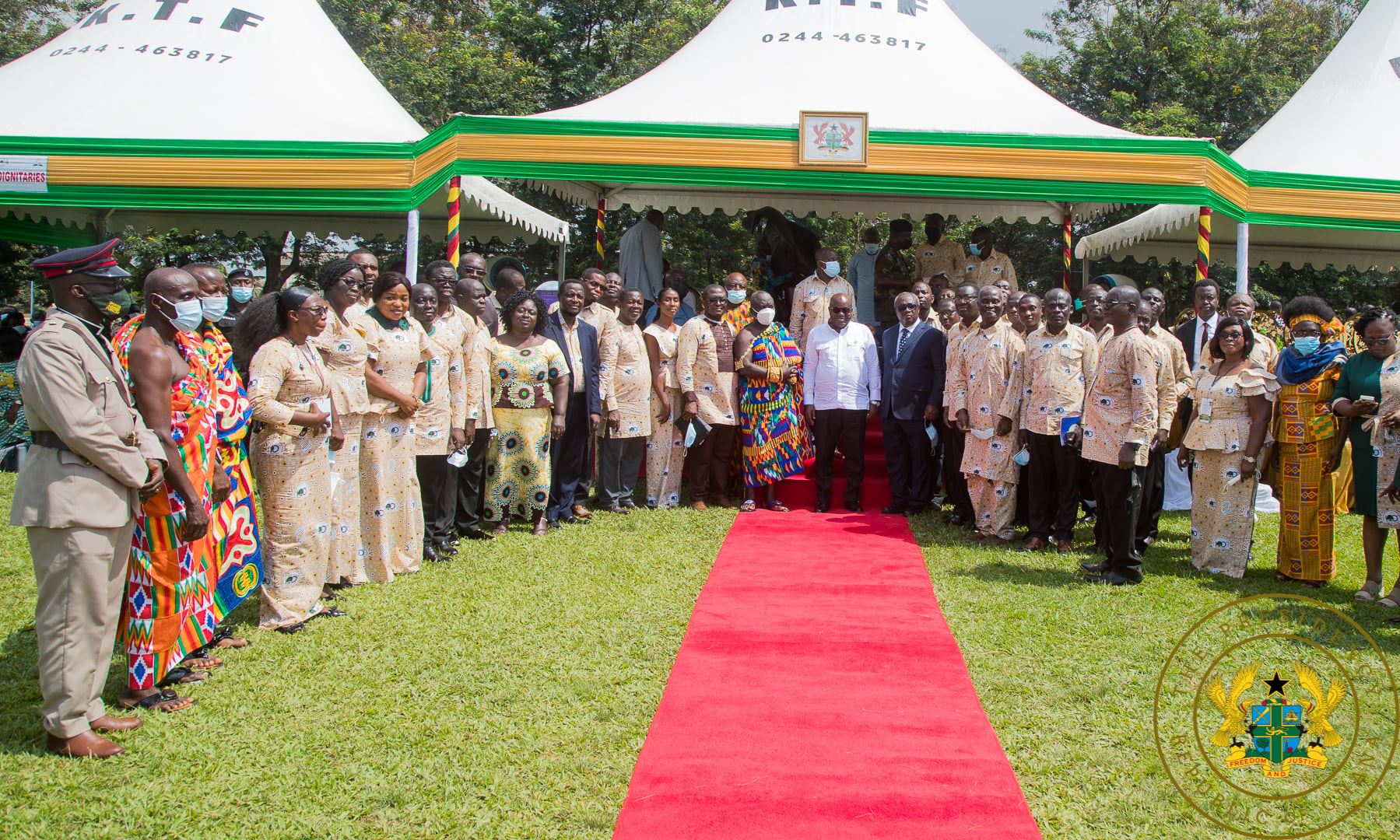 On the growth of the SDA church, the president congratulated them for their community service and fellowship in the country.
He recounted the history of the Ash Town SDA church, and said, from humble beginnings, it has grown into what it is today – a dynamic and integral part of this community.
"You have lived up to the aspirations of the forebears of this Church, Edward Sanford and Karl Rudolph, who first came to the shores of the Gold Coast, first landing at Apam, moving to Cape Coast before spreading out to the Ashanti Region, and other parts of Ghana," he said.
"Successive priests and congregations are to be applauded for these achievements, and for the many years of service and fellowship to country. You have been a good example of what it means to love one another and give cheerfully to those in need, and I have no doubt that this legacy of ministry and compassion will long grace this Church," he added.
The president said, his prayer was that "the Church will continue, for the next 100 years, to spread the gospel of our Lord Jesus Christ, win souls, and serve the people of Ghana and Almighty God."
READ ALSO: President Akufo-Addo Touts Achievements, Says His Policies, Flagship Programmes Are Bearing Fruits