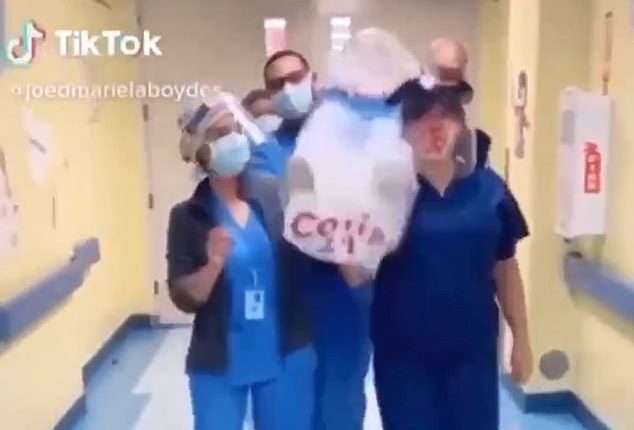 Social media users have been livid after watching a viral video showing dancing nurses carrying a corpse labelled COVID-19.
The footage is believed to have been filmed at a hospital in San Juan, Puerto Rico.
In a new TikTok video, four nurses, who are yet to be identified are seen dancing, carrying a body, clearly mimicking the Ghanaian pallbearers who have become an international sensation for their unusual funeral dancing services.
The video appears to have drawn harsh criticism but some have, however, suggested the patient in the footage is supposed to represent the coronavirus and the frontline healthcare workers carrying the body suggested the virus has been defeated.
Among the critics who said they couldn't 'stomach' the footage was YouTuber, Blaire White.

Twitter user, Brian Holan tweeted that he had served in the military, and could appreciate "gallows humor, when it comes to working in difficult conditions" but do not agree to sharing the video.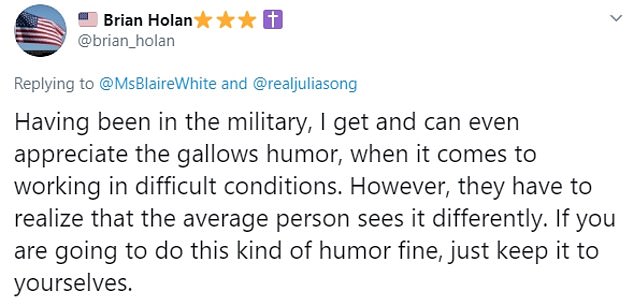 A Twitter user known as NJP called the video 'tasteless'.
"A little down time is a chat or a laugh with your colleagues on your breaks, not choreographing juvenile dances when people are dying in the same building. It's tasteless," he said.

Some are of the view that the said nurses should be fired for pulling such a 'prank video.'
One of the few positive comment comes from twitter user, momcakes.
In support, a twitter user, 'Car On A Virus' wrote that he believed the nurses were celebrating victory over the virus.
"They are carrying COVID-19's dead body because they just beat it. To the sound of the funeral meme that has been going around. I think people are misinterpreting this tiktok. It isn't nurses carrying a body of a person who died of COVID-19," he tweeted.
How Prampram pallbearers became an international sensation – and a meme
So far, there have been 1,097,209 confirmed COVID-19 cases in the US, with the virus claiming over 63, 000 lives.