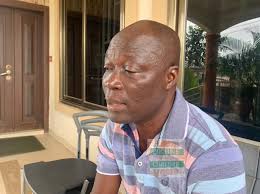 Odododiodoo MP, Nii Lantey Vanderpuye, arrested
The NDC parliamentary candidate of Odododiodoo Constituency, Nii Lantey Vanderpuye, is in the grips of the police.
The police accused him of being involved in a shooting incident in which two people have been injured.
A joint team of armed military and police officers picked him from an unnamed hotel at 2.20 am where his lawyer said he had set up his operations.
About 16 people who were with the MP were also picked up by the police.
They have been sent to the Accra Central Police Station .
His lawyer, Leslie Anim, described the allegations against the Odododiodoo MP as intimidation.
"They said there was a gunshot here and he has been arrested for it.  He can't be intimidated on election day," the lawyer said.
He said he would ensure the lawmaker got bail.
There is heavy police and military presence in the constituency which has witnessed skirmishes among supporters of the NDC and the NPP on election day.
Mr Vandepuye had claimed that he was attacked by the police in his hotel on Monday.
Odododiodoo has been declared one of the country's flashpoints.