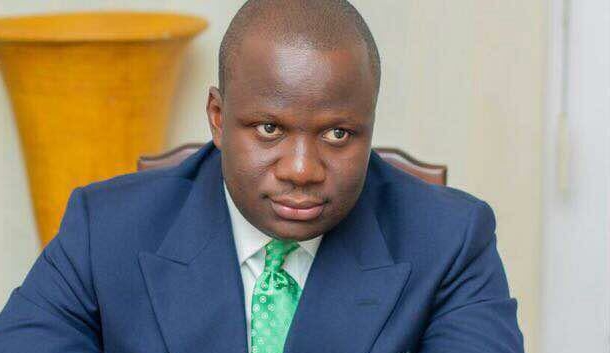 Office of Special Prosecutor: L.I. reaches Parliament – Gov't claims
Deputy Chief of Staff, Abu Jinapor, has said the Legislative Instrument (L.I.) that will give teeth to the Office of the Special Prosecutor has reached Parliament.
This revelation comes after pressure on government to ensure that the bill is passed to empower the Special Prosecutor, Martin Amidu, to deliver on his mandate of prosecuting alleged cases of corruption in both public and private sectors.
"I have made contact with the Attorney General's Office and I have been reliably informed that the Special Prosecutor's Operations Regulations (2018) has been submitted to Parliament.
"I have also checked with the President's minister responsible for Parliamentary Affairs, Osei Kyei-Mensah Bonsu and he confirms what the Attorney General told me," Abu Jinapor told Evans Mensah to Joy FM's Top Story programme, Monday.
The L.I. is crucial for the Office of the Special Prosecutor as it will prescribe the procedure for reporting corruption to the Special Prosecutor and how corruption-related cases should be handled and convictions secured.
It will also provide generally for the effective implementation of the Act.
Furthermore, the L.I. will prescribe the manner for tracing tainted property; prescribe the procedure for declaration of property and income; prescribe the procedure for the seizure of tainted property; prescribe the procedure for the management of assets seized under the Act among others.
Concerns
The Special Prosecutor, Martin Amidu, has had cause to complain about the lack of the L.I.
In an article he published recently, Mr Amidu lamented that one year after his Office was set up, it is housed in a small three bedroom house that is woefully inadequate to accommodate any reasonable number of employees.
He also said the lack of subsidiary legislation and financial constraints have crippled his outfit to function efficiently.
Mr Amidu has complained about these same bottlenecks in past.
L.I. in Parliament
The L.I. will be brought before Legislators for a vote after 21 days.
Mr Jinapor said after the L.I. is passed, President Nana Akufo-Addo's commitment to fighting corruption will be evident.
"The President's commitment to the establishment of this office is substantial. It is not false, it is not mere rhetoric or propaganda. It is not political scoring.
The President genuinely believes that we need an office such as this," the Deputy Chief of Staff said.
source: Myjoyonline