One-week remembrance for late AB Crentsil scheduled for August 22
The one-week observation for late highlife legend Alfred Benjamin Crentsil is set for Monday, 22 August 2022.
The ceremony will be held at the Bethel Methodist Society in Community 8 in Tema. The musician died on Wednesday, 13 July 2022. He was 79 years.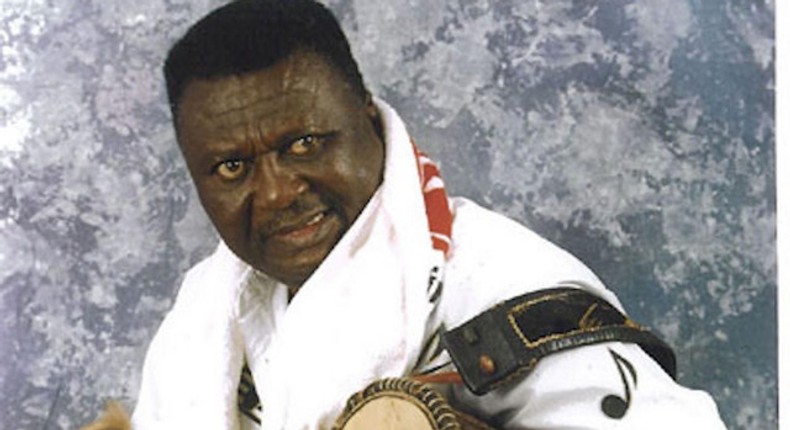 AB Crentsil is best known for his witty lyricism and storytelling. He has released songs that turned out to be controversial yet loved by many.
Before joining the Sweet Talks Band with Smart Nkansah and later forming his band, Ahenfo, the singer of the well-known and contentious songs "Moses and Atia", had a long career in various bands.
Biography
Alfred Benjamin Crentsil Jr was born in Prestea, Gold Coast (present-day Ghana), to Alfred Benjamin Crentsil Sr and Esi Yaaba in 1943. He was always known as AB junior until his father died in 1984 when he assumed the AB Crentsil name. His primary and middle school education was at the Takoradi Methodist Primary and Rev Cleveland Middle School, respectively.
After his middle-school examinations, AB worked as an electrical apprentice under his father, who was Works Superintendent of the technical branch of Ghana Railways at Takoradi.
While in middle school, Crentsil was introduced to the guitar and became proficient in playing the guitar, singing along when playing it. He was simultaneously working as an electrician and playing with the Strollers Band. Crentsil has played with the El Dorados, the Sweet Talks – which latter group in the 1970s, under the joint leadership of Crentsil and Smart Nkansah, and were the resident band at The Talk Of The Town Hotel in Tema, with Crentsil as a lead singer and then finally the Ahenfo Band.
Crentsil opened a 16-track recording studio in 1990. "Devil" is among his best-known songs